Thirsty Camel seeks 'Head Humper' to head its Hump Club loyalty program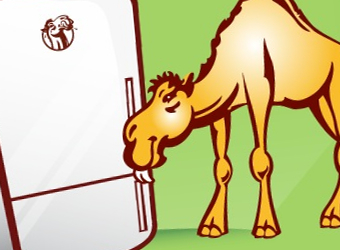 Updated 12:01pm 1 April 2014: April Fools. While the Hump Club does exist, the opportunity to become 'Head Humper' does not.
1 April 2014: Thirsty Camel bottleshops is seeking an 'all-rounder' with an acute understanding of liquor and camels to become their first 'Head Humper'.
In a newly-created position, the role of '#1 Humper' will responsible for quality control, through sampling, of the beer, wine, spirit, cider and premix range, as well as enhancing the performance of the in-house and in-field 'camels' through regular positive affirmation, and being an unofficial ambassador for the Thirsty Camel brand.
Successful candidates will need experience in the liquor industry, bar and bottleshop customers will be highly regarded of course, along with strong interpersonal skills, business acumen and a sense of fun.
Thirsty Camel marketing director Leah Grinter said in a statement, "We have been operating our successful Hump Club loyalty program for several years now and feel the role of Head Humper will be an important contributor to the direction of the program moving forward."
"We anticipate this highly sought after role will receive plenty of interest from candidates and we look forward to welcoming the successful recipient to the camel caravan," she added.
This once in a lifetime opportunity is advertised via Seek, with applications being facilitated through the new Thirsty Camel Hump Club app. An attractive package, along with the opportunity to be part of a history, awaits the successful candidate.
Thirsty Camel bottleshops is one of Australia's leading independent liquor retailers with over 480 bottleshops Australia wide.
Applications are now open for the role of Thirsty Camel Bottelshops Head Humper on Seek.com.au.