Charity reputations: Salvos drop sharply, Royal Flying Doctors top again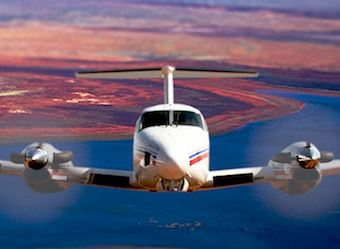 Royal Flying Doctor Service remains Australia's charity with the best reputation, coming in at number one on the Charity Reputation Index for the fourth year in a row. But research consultants AMR have found this year overall raw scores used to rank the reputations of Australia's top 40 charities have dropped.
AMR managing director Oliver Freedman says results from this year's Charity Reputation Index suggest the entire sector has suffered a decline in trust.
"Australians are feeling less of an emotional attachment to our charities than ever before. It also shows that Australians have less faith in financial management, leadership and the sector's ability to deal with reputational damage."
The Salvation Army suffered one of the worst declines in rankings on individual dimensions – for leadership, this year it dropped to 29th place after ranking seventh in 2013. For governance, it dropped to 31st from 10th.
Last year The Salvation Army faced negative publicity when the Royal Commission into Institution Responses to Child Sexual Abuse heard allegations of abuse to children in homes under the care of the charity.
Other charities to fall in overall reputation included the Heart Foundation, Autism Spectrum Australia and Wesley Mission.
Among the winners in the reputation stakes this year were Guide Dogs, rising from fourth to second place, Oxfam, which rose sharply from 34th to 17th place, and Surf Life Saving Australia, which shot from 17th to seventh place.
2014 Charity Reputation Index
(2013 places in brackets)
Royal Flying Doctor Service (1)
Guide Dogs (4)
St John Ambulance (3)
National Breast Cancer Foundation (5)
The Fred Hollows Foundation (6)
Camp Quality (12)
Surf Life Saving Foundation (17)
McGrath Foundation (2)
Beyond Blue (8)
Cancer Council (13)
Australian Red Cross Society (19)
Starlight Childrens Foundation (7)
Lifeline Australia (15)
Leukaemia Foundation of Australia (18)
RSPCA (9)
Diabetes Australia (21)
Oxfam Australia (34)
St Vincent de Paul Society (16)
Cerebral Palsy Alliance (23)
National Heart Foundation of Australia (11)
Autism Spectrum Australia (14)
Vision Australia (27)
Worldwide Fund for Nature (WWF) (25)
The Smith Family (20)
Multiple Sclerosis Society (24)
UNICEF Australia (26)
The Salvation Army (10)
Wesley Mission (22)
Barnardos Australia (33)
World Vision Australia (29)
Australian Conservation Foundation (36)
Amnesty International Australia (30)
Compassion Australia (28)
CARE Australia (37)
The Wilderness Society (31)
Save the Children Australia (38)
Mission Australia (35)
ChildFund Australia (32)
BoysTown (39)
Greenpeace Australia Pacific (40)