Crossing the digital divide creates opportunities for wealth creators: Clarius Skills Indicator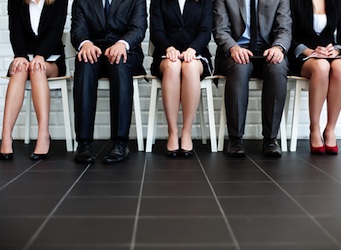 The Australian economy is still crying out for productive, wealth-creating sales and marketing managers professionals, despite the first oversupply of job seekers in four years, according to the latest Clarius Skills Indicator released this week.
There is a shortage of 500 advertising and sales managers, the only profession measured by the Clarius Skills Indicator that has a shortfall of professional candidates.
Paul Barbaro, executive general manager of Alliance Recruitment, a division of the Clarius Group, said the shortfall of skills reflects the transition of Australian businesses traditional face-to-face sales and bricks-and-mortar shop fronts to online and app sales – or a blend of all.
"We're simply lacking people who can help businesses make the transition and be competitive. This transition requires the management skills of experienced marketing and advertising managers, over and above what would normally be expected of them," Barbaro says.
"Sales managers and digital sales executives who can create wealth – those with experience in multi nationals and in global trends – who can cost effectively increase profile and profits are in demand."
Barbaro says some of the biggest retail employers in Australia have reported a significant dollar shift in the sources of their revenue streams now coming from the internet. Wesfarmers said in its annual report for 2012/13 that its 'online revenues' were around $1 billion (around 1.7% of total consolidated revenue of $59.8 billion), and noted the digital age was impacting its business.
According to Clarius, sales managers are being asked to produce succinct strategies that will create wealth, be cost effective and timely. They're being asked to increase productivity of their teams and be part of the team, for example attend sales pitch meetings.
Advertising managers are being asked to be strategic and to innovate with an emphasis on digital. They need to provide a variety of ways to take a brand to market to create value without spending millions.
Print media is rocky, the Indicator found, but there's opportunity for journalists who traverse the digital divide to land roles with corporates. It marks an evolution from the online news room where brands housed news about themselves to sites that produce professionally-curated sector wide content.
For the first time in over four years, however, there's an oversupply of sales, marketing and public relations professionals, numbering 200 job seekers. Many companies snapped up talent in 2013 in readiness for better market conditions. Demand has subsequently dipped for new recruits.
Big-ticket executive candidates are being asked to 'share the risk' by taking on bigger bonuses for outcomes, rather than higher fixed salaries.
Overall, as in most sectors, salaries in sales and advertising have dropped. Many practitioners are struggling to understand what the new rate actually means and be realistic about their expectations.
Note: The Clarius Skills Indicator was formerly called the Clarius Skills Index, but has been revised to include a predictive look at the jobs market.