CUB takes part of Lion's share of beer market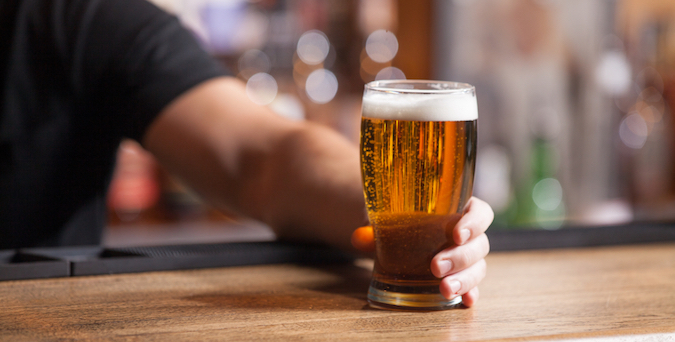 CUB has regained the rights to retail beer brands Stella Artois and Corona in Australia from Lion.
Carlton and United Breweries (CUB) has regained the rights to sell Stella Artois and Corona in Australia due to the merger announced last year between Anheuser-Busch InBev and SABMiller.
The Stella Artois and Corona deals leave SABMiller – which trades as CUB in Australia – with 40.7% of the beer market share in Australia, up against Lion's 43%, although the regaining of Stella Artois and Corona may be enough to tip the scale in favour of SABMiller.
The IBISWorld industry report 'Beer Manufacturing in Australia' highlights a decline in the industry, and other factors including the rise of craft beer, describing the beer industry as one which has reached maturity.
One area experiencing growth against the trend is craft beer, which currently enjoys 8.9% of industry revenue. There are now about 250 craft breweries in Australia, with major breweries also adopting or creating their own craft offerings.
Foreign-label brands are also on the rise, with an increase in industry imports over the post five years increasing, and international beer brands being produced and sold under licence in Australia also growing substantially. Until recently, CUB had the upper hand over Lion in this regard, but following SABMiller's acquisition of CUB, SABMiller's global rials have switched key contracts to Lion.
Lion now produces Heineken, Beck's Kirin, and distributes Corona, Budweiser, Leffe and Hoegaarden under licence. CUB now produces Peroni, Grolsch, Miller, and Pilsner Urquell. Coopers produces Carlsberg, Kronenbourg and Sapporo under licence.
–
Related: Lion's decision to include nutritional information was a 'marketing no brainer' »
–
"A significant decline in per capita beer consumption is the main cause of falling industry revenue. Consumption is forecast to decline at an annualised 0.7% over the next five years. The growing popularity of cider, one of the main beer substitutes, is also expected to weaken demand for beer over the next five years," says Andrew Ledovskikh, IBISWorld senior industry analyst.
Recent activity by major firms in relation to craft beer includes Asahi's acquisition of Mountain Goat in September 2015, Lion's investment of $60 million in the new Little Creatures brewery in Geelong in 2013 and SABMiller moving its Matilda Bay brewing operations in Port Melbourne to its Cascade brewery in Tasmania to boost output.
"Craft beer is expected to continue growing strongly and increase its proportion of total industry revenue. However, the segment is too small as a share of the overall industry to reverse declines in demand for traditional beer," he added.