David Jones launches new ecommerce shopfront as customers flock online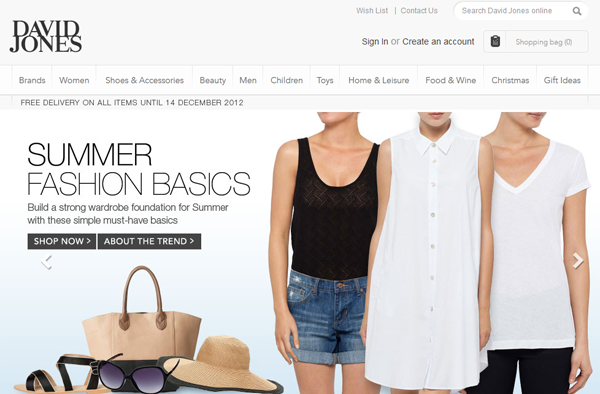 David Jones has launched its new online store, just in time to capitalise on a surge that saw its online revenue triple in the past few months.
The long awaited overhaul of the department store's old site signals the first major step in an omni-channel strategy for the retailer which will include web sales portals, mobile apps and a completely new integrated online system.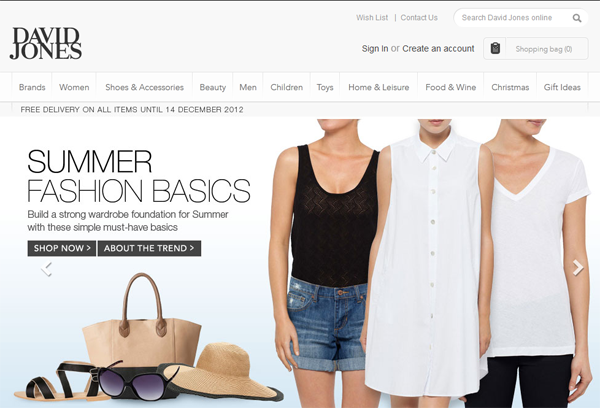 In the lead up to the store's launch, the retailer told the Australian Financial Review that the number of customers buying online had doubled while sales had tripled in the past few months.
The new online site has been in development for the past six months, during which time the company's head of omni-channel strategy, David Robinson, says the team has achieved "six years' worth of work". A focus on high quality images and video has been adopted for the site, with the number of SKUs available reported to have increased from 9000 to 90,000.
"We're really pleased with where we're at – it's not the finish line but we've got to the starting line and we've come a long way in a very short period of time," Robinson told the Fin Review.
Chief executive Paul Zahra hopes the omni-channel focus will lift the share of sales completed online to 10%, from a lowly 1% where it currently sits.
With global giants Zara and Top Shop having recently arrived in Australia, and more including H&M set to come, margins will only get tighter for the struggling department store sector, which has fallen in the ABS retail trade figures more often than not over the past few years and fell again by 2.6% year on year in September.