Debate: NFC is just Bluetooth in a new dress
Near-field communication (NFC) is just Bluetooth in a new dress.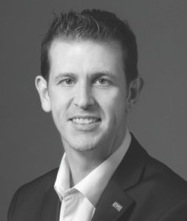 Jeremy Corfield
Global director, commercial
EYE
Negative – I am going to disagree with this one. Why? Because NFC is simpler, faster, cheaper and more ubiquitous than Bluetooth.
They're different things and not just from a technology perspective. Bluetooth can do a good OOH marketing job, but for me the technology is about transmitting – push – rather than opt-in. NFC in a marketing sense, however, is all about opt-in.
Bluetooth requires a capital cost to deploy and manage transmitters, it incurs communications costs and needs to establish a pairing between two devices. These can all be overcome if the audience and location match up well and the offer is right but they do stress the business model and the consumer proposition.
NFC only requires inexpensive, unpowered tags. There is no need for a pairing – the interaction is instant, then over. Everything after that happens virtually. You don't need a network; there is no communication cost to provide it. Its main limitation is handset availability and that is changing very quickly.
Bluetooth use hasn't penetrated too far beyond marketing uses and connecting personal devices like your hands- free system or gaming controller. NFC is an entirely different proposition – it is embedded in a wide range of payment systems already; it is in your frequent flyer card, it's emerging as a public transport ticketing tool, mobile wallets are on the way. So that means that 'tapping' will be a natural consumer behaviour in the very near future.
Let's not forget that in a marketing sense NFC is just one technology for getting your content on to your customers' phones. But offering it with other technologies, like QR codes and even SMS (and, if you're really agnostic, Bluetooth too) to give your customers multiple windows to your offer, depending on their preference, goes a long way to making sure that whatever your offer, your customer can access it. OOH has done its bit – then it's up to you.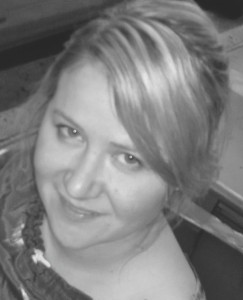 Leah Whitford
Managing director
iOM
Negative – NFC will deliver currency and breathe new life into what has for decades been perceived as an 'old fashioned' and out-dated medium. NFC gives OOH a golden opportunity to provide brands with not only awareness, but also a commitment to purchase all in one hit. This interactive point of sale will provide real revenue and real business models to the OOH industry.
Unlike Bluetooth NFC's only requirement is proximity, additionally its immediacy, simplicity and context differentiate it from Bluetooth. The reality is Bluetooth was never intended as a marketing medium. It was intended to connect to other devices or for peer-to-peer file sharing. As such there has been little investment in the channel or the technology.
Unlike Bluetooth, NFC has had considerable investment in its technology by companies with the money to drive it, for example banks, mobile manufacturers etc. With estimates
that NFC will be a standard feature in most smartphones in the next 12 months it would stand to reason that NFC (unlike Bluetooth) has a future.
Obviously, consumer adoption is the key to NFC but as smartphones and tap and pay become more and more accepted as a means of secure payment and interaction the market will naturally follow. It may not be 12 months away but certainly in the next five years.
NFC is exciting technology that will integrate the offline OOH world with the online world and provide a platform for brands to add immediate currency to their OOH campaigns.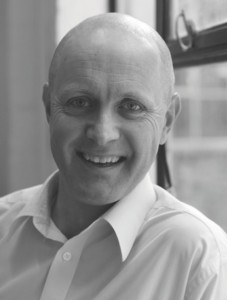 Shaun Branagan
Head of innovation and creative director, Melbourne
BWM
Negative – Ok, yes, you could say NFC on OOH (oh the acronyms!) is just Bluetooth in a new dress. But boy, or rather girl, what a dress! Smarter, easier to put on. Sexier. More fashionable. It's in! It's now! It's the new black. Those QR (dress) codes look so last season in comparison. But hey, that's the hectic pace of fashion, err, technology.
Personally I found Bluetooth a hassle. I never went for the Bluetooth headset look. It was too 'call centre' for me. And pairing devices was sometimes a tricky process.
NFC is a simpler. Tap your smartphone and you've got access to a brave new world of content.
But is making your outdoor poster interactive over-engineering things? Well, that depends on what you believe a brand's role is today.
If your brand is concerned with solely pushing messages at people, then making a poster interactive, just 'cause you can, won't cut it. I don't believe people want to get all interactive with their bus-stop. Unless they're super bored. Or the bus is very late.
However, if you believe a brand's role is to be useful, then NFC on your billboard could just be the bright new thing. Give them an offer, coupon, a recipe or some exclusive content and you've made the wait at the bus stop more interesting.
One brand that has gone beyond the poster and used NFC to great effect is Epic Mix – a platform developed by a consortium of ski resorts in the US. The RFID chip embedded ski pass not only gets you onto ski lifts but records your stats, stores photos and connects to your social network. In short, keeps you loyal.
But back to the question of NFC on OOH. What's more interesting to me than which technology will ultimately dominate (Wi-Fi, Bluetooth, QR codes, NFC, Google goggles or something else) as the evolving role of the billboard from a branding tool to a direct response medium. Does that make interactive OOH just direct response in high heels?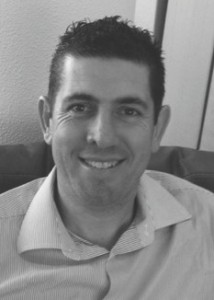 Cameron Baxter
Chief operations officer
Titan Media Group
Negative – NFC solutions can be incredibly effective if used in the correct environment. In environments where customers can act on the call to action immediately there is a real opportunity to monetise the interaction with a brand.
Our technology partner Aura Interactive is a pioneer in the space and CEO Adam Dunne explains that while NFC certainly is the shiny new name or buzz word that introduces proximity marketing and proximity payments to today's marketer and consumer, we need to understand that Bluetooth is just one of the technologies that can be used to deliver NFC solutions, along with RFID, ultrasonic audio and WiFi.
Consumers are most concerned about what's in it for me, the skill for the marketer is to also work out what's in it for their brand and what they can provide for the consumer through interactivity and theatre.
Adam cites the need for a compelling and relevant offer, obtaining permission and respecting the consumer's privacy in order to encourage opt-in. But if these elements are aligned, uptake is promising; well over five million Australian mobile devices have interacted with OOH advertisers via Bluetooth in bus shelters, shopping malls and cinemas in the past few years, which proves that when the value is there, the consumers will engage and interact.
From a brand advertising perspective, NFC offers the holy grail of 'closing the loop'. Of being able to track consumer engagement and interaction with a media site all the way through to the point of sale. But with the next generation of NFC mobile devices this experience will be made easier even for the non-technical mass-market consumer to enjoy.
This seamless experience will ensure that over the next few years, tapping your phone on a poster for an offer or at the point of sale at your local store will become a normal behaviour.