Deliveroo supports the food industry as it undergoes dramatic changes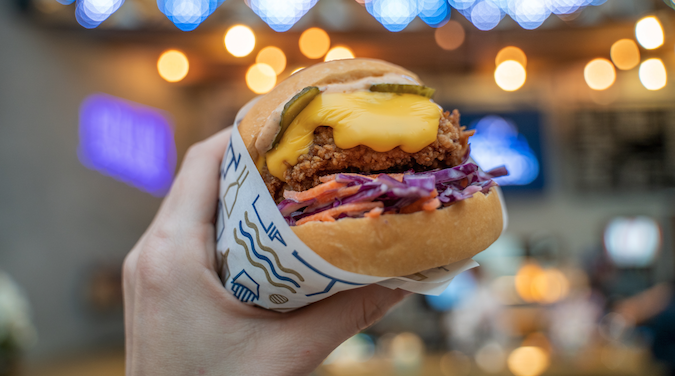 Food delivery service Deliveroo is supporting restaurants, with marcomms, as they adapt to delivery under new COVID-19 restrictions. 
Deliveroo has produced a free guidebook to help restaurants remain sustainable during the coronavirus pandemic. The guidebook was launched today and covers financial resources, best practices for delivery, menu optimisation and marketing and social media practices.
The publication of the guidebook will be supported by a communication strategy and a series of free webinars for restaurateurs to help them make the switch to delivery. The 'Business continuity during a time of crisis' guidebook is the only Australia-specific resource available to support restaurants, liquor stores and supermarket retailers as they undergo this significant shift to delivery.
Deliveroo has seen an increase of 2000 restaurants joining the platform in the last month. Dani Zeini, the founder of independent Melbourne burger restaurant Royal Stacks, says that by working closely with Deliveroo he has been able to switch to a delivery-only business model successfully, increasing his new delivery customers by 216 percent and revenue up 70.9 percent. 
Supporting restaurateurs with marketing and social media practices allows them to communicate effectively with customers during this difficult time: "Having a better understanding of how to engage with our customers is crucial, as is understanding the tools and resources that are available to help our businesses get through this," says Zeini.
Deliveroo has also introduced contact free delivery, taken some measures to ease cash flow pressure for businesses and campaigned for more industry specific support from the Government.
"With the amount of change restaurants are undergoing daily, we wanted to provide a singular resource that can help them best navigate the current situation and make decisions that will help their business. We'll continue to update this guide with all relevant resources, as well as working alongside our restaurant partners to help them successfully make the transition to takeaway and delivery-based businesses," says Ed McManus, the CEO of Deliveroo Australia.