Dettol remains top of 'most trusted' brands list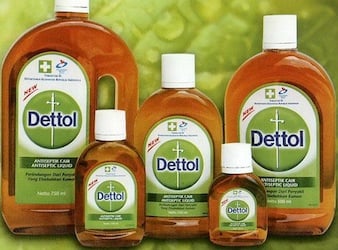 The top three most trusted brands are unchanged from last year, with healthcare brands  Dettol, Band-Aid and Panadol being voted as the most trusted again in a survey conducted by Reader's Digest.
The annual 'Most Trusted Brands' poll of 3000 people saw paint brand Dulux come in fourth, followed by dental care brand Colgate. Not-for-profit organisation Guide Dogs was sixth while Elastoplast was seventh, Cadbury eighth and Johnson & Johnson ninth. Finally, Aussie kids are still Weet-Bix kids, with the brand rounding out this year's Australian Reader's Digest list in tenth spot.
As part of the poll, which is now in its 12th year, more than 3000 Australians were asked to identify the products that dominate their lifestyle and held their trust.
Hills Hoist was named the most iconic Australian Brand while Toyota came out on top for cars. Subway beat McDonald's and KFC to take out the prize in the fast food category while Woolworths was found to be more trusted than Coles.
Telstra is more trusted than Optus and Virgin as a mobile phone service provider and Commonwealth Bank won the banking category.
Australian Reader's Digest editor Sue Carney says the top brands had a long history of being steadfast and safe: "It's the brands which continue to offer quality and substance that hold our trust," she says.
Reader's Digest top 10 most trusted brands of 2013: 
Dettol
Band-Aid
Panadol
Dulux
Colgate
Guide Dogs
Elastoplast
Cadbury
Johnson & Johnson
Weet-Bix