Dick Smith unveils Move, a fashion-infused concept store in Bondi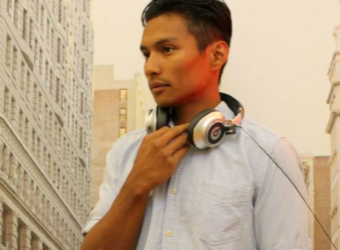 Dick Smith Electronics has launched a new retail concept, Move, at Westfield Bondi Junction. Move will sell 'fashion-infused' accessories, computers and mobile devices and target people who want their technology with a twist of individuality and style. The product strategy will focus on collaborations with fashion brands and bloggers.
Julie Barber, general manager marketing at Dick Smith and Move, says, "We identified a clear gap in the market where brand-conscious consumers are investing in high-end tech pieces, but don't have a place where they can get their tech fitted to their individual style. These customers are cashed up, time poor and as a result they value personalised service in a convenient location, like leading fashion shopping centres.
"Move's point of difference is that it blends fashion and technology – a trend we've witnessed overseas with fashion houses like Burberry integrating technology into products and marketing, and more online viewers than ever tuning in to watch Mercedes-Benz Fashion Week in New York. Additionally, big tech brands are starting to develop wearable technology like Google Glass and the Samsung Galaxy Gear watch. By collaborating with major technology brands and credible figures in fashion to inspire the store's collection, we're able to bring the concept of stylish, wearable technology to Australia."
Move will form relationships with well-known style icons, launching with the theme 'Connected to Style', inspired by the lifestyle of New York based, Australian model, stylist and 4th and Bleeker blogger, Alexandra Spencer. Spencer has partnered with Move to curate a range of her favourite, stylish technology products. Also at launch, Australian fashion duo Romance Was Born unveiled limited-edition smartphone and tablet covers, co-developed with the store team, that will be sold exclusively at Move.
Michael Dykes, director of customer strategy and Move says, "When creating the store concept, in collaboration with specialist retail marketing agency, IdeaWorks, the complete shopping experience was considered, from the moment a customer walks into the store and all touch points along the way. The store design itself combines high tech with low tech elements, featuring natural materials like wood and stone complimented with music and fragrance that encourages customers to stop a little longer and be inspired.
"As an extension to the store, we've developed a Style Pod where shoppers can take a snap of themselves wearing the latest tech against a New York background, pick up their print in store and of course share their style with friends in social channels,"  Dykes says.
"Engaging our social community is key. We'll reward those who act as brand ambassadors, rather than using the traditional points-based loyalty systems. Through our social networks we will gather feedback and ideas, respecting our followers as trend spotters and feeding this into the organic development of a customer-led brand experience over time. Store staff will track social feeds on live screens in-store and will manage the customer relationship locally."