Why digital agencies get fired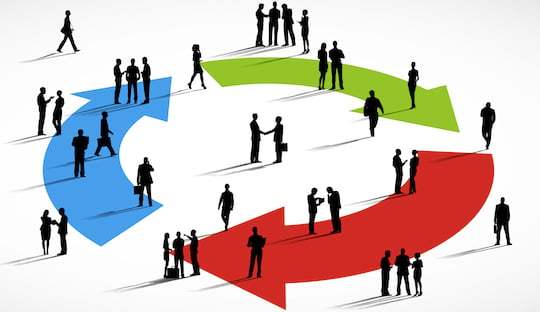 The 'SoDA Report 2016' has revealed a disconnect between marketers and digital agencies.
Key findings highlighted in the 'Global Digital Outlook Survey', published in the 'SoDA Report 2016' surround relationships between marketers and agencies.
The number of agencies reporting relationships improvements with clients has fallen to 53%, from 70% in 2015.
37% of clients in  the study reported pricing or value as the key reason for terminating contracts.
Other key reasons were:
Unhappy with creative (24%),

mismatched agency size/ability (24%),

unhappy with project management/account management (22%),

unhappy with strategy (21%),

understaffed, under-experienced (21%), and

cost over-runs (13%).
In 2015, cost over-runs were the number two reason marketers listed for firing agencies.
_
Related: Salli Jokinen asks: when digital marketing goes sour, are clients or agencies at fault? »
–
Perhaps more evidence of the disconnect between agencies and marketers; agencies in the study listed 'changes in management' as the number one reason to get fired – which does not appear at all in the top reasons marketers listed.
"Miscommunication is usually a root cause of any bad relationship; even at the end. It's no different with clients and agencies. Clients continue to leave for myriad reasons, but agencies continue to blame it on management changes," says Sarah Sikowitz, principal analyst serving B2C marketing professionals at Forrester.
Inexperience looks to be an increasingly prevalent causal factor in agency-client relationships faring poorly, as "the percentage of agencies who indicated they are not providing any training to their staff almost tripled in 2016, growing from 5% to 14%," Sikowitz continues.
While many statistics in the 'SoDA Report' pointed to an increasing divide, Chris Buettner, editor of the report believes the agency model will thrive in the next 12 months, the number of clients who plan to take digital in-house has halved year on year (13% in 2016, compared to 27% in 2015)
55% of clients in the study expect to increase digital spend in the next 12 months.
'Digital experience' emerged as the top priority, with 82% in the study allocating new budget spend  to website and mobile web experience.
Content development (76%) and digital projects– non-marketing related platforms, applications, tools and services (71%) also ranked as high priorities for new budget spend.
The report was conducted in association with Forrester research and polled 629 marketers.
* * * * *
Join Marketing Pro for in-depth guides on briefing campaigns and managing agencies.
* * * * *