Digital radio penetration reaches one in ten households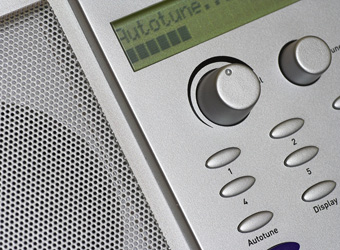 Digital radio uptake has exceeded forecasts with almost 400,000 units sold in the past year, bringing penetration of the device to one in ten households.
The growth exceeded forecasts from PWC prompting the management consultants to update their forecast of DAB+ digital radio household penetration to 16% by December 2013 and 18% by June 2014.
According to Commercial Radio Australia's (CRA) 'Digital Radio Industry Report 2012′, the final quarter of 2011 and the January sales period were responsible for the hike in numbers with 180,546 devices sold, the highest jump in sales recorded to date.
CEO of the CRA, Joan Warner, attributes the increase in sales to promotion of the device through retail outlets and via ads on the radio itself. "Digital radio sales and listening have increased despite one of the worst retail climates for decades," Warner says. "The commercial radio industry has invested in the promotion of digital radio and worked very hard with retailers.  We've put our money where our mouth is and used our medium to tell our listeners about digital radio."
On the back of the increase in penetration, is an increase in listening rates, with time spent listening to radio via a digital device at 12 hours and 20 minutes per week, an increase of almost eight hours since digital radio listening was first surveyed in 2009. There are now 1.2 million people, or 9.4% of radio listeners, listening to digital radio each week.
Warner adds that "extensive work is also underway on the planning for digital radio rollout to regional Australia" as the CRA turns its attention to making digital available to all areas of the country.