Direct mail study reveals key insights on the medium's subconscious influence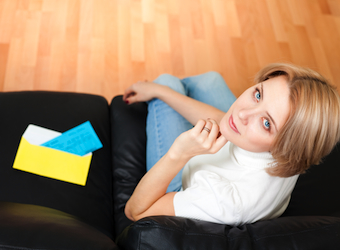 Direct mail from companies remains highly influential to consumers despite the growth in digital media trends, a UK study has revealed.
Britain's Royal Mail MarketReach conducted an 18-month comprehensive study into the value of marketing mail combining new and traditional research methods including ethnography, neuroscience, quantitative, interviews and analysis.
The Private Life of Mail report has unveiled some strong statistics that support the use of physical mail for marketing communications.
The report says that while digital media has has changed the advertising world, it has not changed basic human nature:
"What digital media hasn't changed is people. We are still physical creatures that thrive on human contact and stimulation. Giving, receiving and handling tangible objects remain deep and intuitive parts of the human experience. In the never-ending stream of two-way virtual communication, sending a direct sensory experience of your brand can mark a pivotal moment in the customer journey."
Here are some of the study's key findings:
39% of households have a dedicated display area for mail, most commonly in the kitchen,
23% of all mail is shared between people in a household,
21% of promotions and special offers are shared between people in a household,
advertising mail is kept in a household for an average of 17 days,
door drops are kept in a household for 38 days,
bills and statements are kept in households for 45 days,
people value something they can see and touch 24% more highly than something they can only see,
57% of people claim that receiving mail makes them feel more valued,
38% of people say the physical properties of mail influence how they feel about the sender,
60% of people say the best mail advertising helps keep the sender's brand top of mind, and
75% of 18 to 24 year-olds look forward to finding out what's in their daily post (65% for the general population).
The ethnographic study, which included placing CCTV cameras inside people's houses, revealed a major discrepancy between self-reported and actual behaviour. Before the study, nine out of the 12 participating households claimed they ignored all mail. But researchers observed all 12 "interacting with mail at length".
Here are some statistics showing how much mail is opened and interacted with:
Part of the study employed neuroscience technique steady state topography (SST), which found that people interacted with mail in more "subconscious and automatic ways" to other media.
Here is a comparison between neurological responses to email versus TV:
"We can see a measurable change in how consumers react when mail is added to other media," the report adds.
An analysis of the IPA Effectiveness Awards databank found that campaigns that included mail were 27% more likely to deliver top-ranking sales performance and 40% more likely to deliver top-ranking acquisition levels, compared with campaigns without mail included.
The below chart shows an interesting difference between people's attitudes to mail and to email:
This Mailmen website has been set up to display the full report's findings.