Chinese New Year travellers set to choose South Korea and Singapore over Australia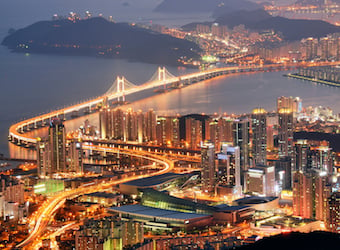 More than 100 million Chinese will take overseas holidays this year, with Singapore and South Korea the likely favourite destinations, according to predictions by travel search website Wego.
Outbound travellers from China spent more than $140 billion in 2014 and this figure is set to grow in 2015.
Tourism Australia has been attempting to lure Chinese travellers with its 'Restaurant Australia' campaign, promoting seafood, wine and food tours along with the country's natural beauty.
But Wego market development manager for North Asia, James Huang, says he expects Singapore and South Korea to be the top two destination choices for Chinese New Year in February.
Both countries have recently simplified their visa processes for Chinese travellers. Huang says this, along with catering to specific interests, is the key to successfully boosting tourism.
The World Tourism Cities Federation lists five points that sway Chinese travellers' destination choice:
Easy visa processes,
direct flights,
dedicated tours with Mandarin-speaking guides,
more tax refunds, discounts and payment gateways, and
China-specific marketing campaigns.
"Singapore has the attraction of great shopping and local language, and South Korea has aggressively marketed the 'Korea Grand Sales' shopping festival to fall during the Chinese New Year period. Along with the Chinese fascination with the country's local pop culture, South Korea is likely to be the destination of choice this year," Huang added.
Wego has been watching how a range of countries are attempting to lure Chinese travellers, noting the following points:
Indonesia has added China to the five nationalities not required to purchase a visa on arrival,
India has added China to the list of nationalities able to apply online for visas,
Thailand has removed visa fees, and enlisted Thai pop star Mario Maurer, who is popular in China, as a cultural ambassador,
the US and China have made reciprocal visa extension agreements for short-term business and tourist travel. The US hotel industry is also sending sales representatives to China to learn Mandarin, serving Chinese foods and removing 'unlucky' room numbers in hotels, and
VisitBritain this year ran a popular social media campaign on Weibo and WeChat asking the public to give Chinese names to iconic UK landmarks whose names cannot be literally translated.
"Easy access and designing your destination in a way that resonates directly with the Chinese is the key to attracting more visitors," Huang said.
"It seems that the global travel industry is taking notice and so far these steps are proving very successful."