Disruption and the discontented customer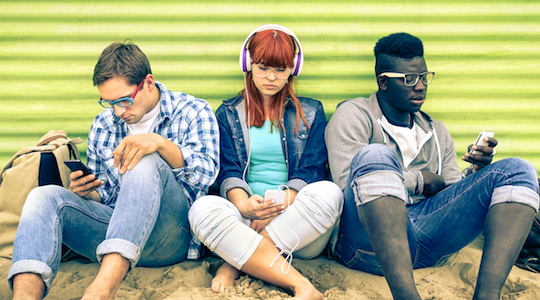 Disconnected customers are costing brands billions of dollars in customer retention and wasted marketing spend, writes Jeremy Swartz, vice president Australia and New Zealand, Thunderhead.
The most valuable assets that any commercial enterprise can have today is the loyalty and trust of its customers. These assets are not created by an ad campaign, a technology platform, or a hip marketing department. As with any trusted relationship, these assets are defined by the sum total of doing the right things consistently and continuously – and in a meaningful way.
The 18th century French author Victor Hugo once wrote, "there is something more powerful than all the armies in the world and that is an idea whose time has come," and this is entirely true when it comes to the way that customers and companies interact in the 21st century. The idea whose time has come is the fundamental shift to a world of empowered, digitally-savvy consumers who demand a personalised experience with the brand. The word 'disruptive' has become a hyped and aspirational term for technology corporations and has been misused and overused in the scramble for bragging rights – in reality the true disruption is being driven more by consumers rather than software vendors.
This disruption, particularly in the digital space, means customers have more choices, and a better understanding of products being marketed. Access to real-time peer reviews of goods and services means that customers can make more informed decisions, and by leveraging a plethora of devices and channels. This means that the old 'inside-out' model of generic dissemination of content into the market is dead. The era of customer engagement is at hand.
Customers rightfully expect to have a contextual, relevant and personalised conversation every time they communicate with a brand across any given channel – the very definition of true engagement. Research has also shown that customers also have a strong desire for consistency of experience. From a corporate perspective the imperative for engagement is the ability to listen, observe, and respond to customers as they travel across their individual journeys of communication with brands.
The market opportunity for omni-channel customer engagement is huge, and is seen by a number of influential commentators as dominating the CRM space in the next five years – and although there is a strong requirement for system-of-record data (CRM is not going away anytime soon) there is a growing acknowledgement that we are living in what Paul Greenberg refers to as a 'post-CRM' world.
In fact, for most organisations having reams of data about customers is (a) not the problem, and (b) completely the problem.
This data typically resides in multiple locations across the enterprise, is organized in silos, and oftentimes is not accessible in real-time. Thus, the sheer volume and complexity of customer data gets in the way of it being truly useful as a valuable commodity to be used in the moment of dialogue with the customer – and this equates to a disconnected customer experience.
Disconnected customer engagement is costing brands billions of dollars in customer retention and wasted marketing spend. In my opinion, organisations tend to struggle against this backdrop for three key reasons:
Customers today are more easily disappointed, mainly because businesses have failed to improve their relationships with customers despite having access to ever more sophisticated technologies to better understand them,
they are quicker to judge businesses critically and less willing to forgive poor customer experiences that fail to meet their expectations, and
they are prepared to act decisively when their relationship with a business takes a turn for the worse and have the social media platforms to trumpet their dissatisfaction. (Check out 'United breaks guitars' on YouTube).
The currency of customer engagement is content, context, time and trust. Organisations that embrace and execute on this strategy will be the winners in the "war outside that is raging", to paraphrase Bob Dylan, and will be the true beneficiaries of the disruption we see in the marketplace.