Does size really matter for PR agencies?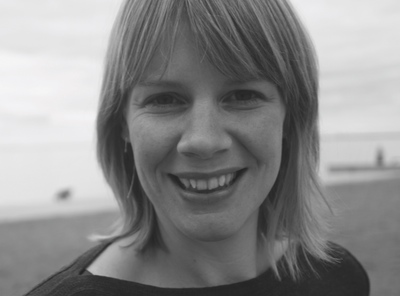 It may sound crude, but the old adage 'it's not the size that matters, but what you do with it', has never been more true, especially in PR. Big agencies have ruled the roost for quite some time, but as the allure of fancy pitches, big name clients and swanky city offices wears off, clients are willing to consider what smaller boutique agencies have to offer.
Having worked for one of Australia's largest agencies, done my time in-house, and established my very own small but perfectly formed agency, it's a trend I can't help but notice.
In my past life as an account director the drill for winning new business was simple. The call would come through from a prospective client, the brief would be provided, we'd roll out the big guns – usually the managing director (who they would never see again) – on pitch day to present the proposal and keep our fingers crossed.
It's a formula which is tried and tested across the globe, and for the main part one that works very well. But it is also an approach which can leave a new client a little disillusioned when it turns out that the highly-experienced, highly-skilled team they met in the pitch aren't the team they get.
Choosing a PR agency is a minefield. There are many factors to weigh up. Big agencies boast blue chip clients, offer the comfort of being more established, have the international networks and the awards cabinet to boot. In fact, hiring a big agency can be a safe choice, but not always the right one.
When looking for a PR agency, it's good to consider all options. The primary concern should be finding an agency that suits a company's needs, not one that fulfilled the needs of a household name five years ago. When compiling a shortlist, I recommend including one or two smaller operators who may well be able to provide all the creativity, passion and experience required.
A small agency may only have five members of staff, but their experience may far out weigh the experience of the account executives likely to take care of the day-to-day running of an account in a larger agency.
The web is a useful tool but be warned: websites may look impressive but in some cases the agency and client could have parted many months, if not years, ago. In big agencies, new accounts are won and lost almost every week, which makes confirming if those clients are still on the books even more important.
As in all business, money matters. And in this respect smaller agencies have the upper hand. On the whole, smaller agencies have smaller overheads. This is one major advantage of taking the 'boutique route'. Large office space, software licenses, database costs, staff training costs and recruitment fees are not a factor, which means these expenses aren't passed onto the client.
For me, the main advantage of choosing a smaller agency is that what you see is what you get. The person or people you meet at the pitch are more likely to be working on your account. Importantly, this means the client benefits from a team's experience straight away and is not paying for more junior members to 'get up to speed'.
So, if you feel your agency just doesn't care about your business, isn't proactive enough in suggesting new ideas or you get the feeling they have bigger clients who are more important to them, a smaller agency might just be the ticket.
Irrespective of whether the agency is large or small, it's important for the client to do their homework and seek references from past and current clients to ensure that the relationship with their chosen PR agency is a long and successful one.