Domain names kick goals in Grand Final marketing, social media benched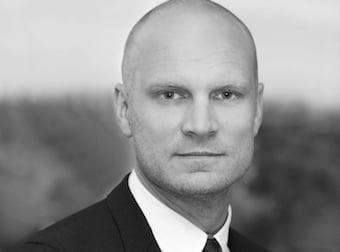 During the AFL and NRL Grand Finals, we witnessed two brilliant games.
However, while most viewers grabbed a cold one during the commercial breaks, I sat glued to the box keenly watching each advertisement and analysing its content. And it wasn't because I'm a mad footy head from way back, there was method to my madness.
I wanted to see how advertisers in Australia use the AFL and NRL Grand Finals to engage viewers, deliver a compelling message, and most importantly generate a call to action from premium, large-impact television spots.
How did the phone numbers Mum and Dad are familiar with stack up compared to the trusted domain name or the thing all the kids are talking about nowadays, social media?
67 ads – enough to give you square eyes
Over the two-day period, my armchair research saw me glued to a total of 67 TVCs aired during both the AFL and NRL Grand Finals.
The results showed that 32 ads (38%) used a traditional domain name as the primary call to action, compared to only eight ads (9%) that included social media.
In fact, domain names were utilised more than any other form of a call to action combined (38% vs 28%), with the remainder made up of telephone numbers (12%), apps (5%), iTunes (3%) and search (2%). It's also worth noting that 16% of the ads shown contained multiple forms of a call to action (eg. a phone number and a domain name).
Additionally, marketers clearly showed preference for .com.au domain names in their ads, with 70% of the domain names used directing viewers to a .com.au website.
Of the social media applications utilised during the two games, five commercials referred to a Twitter hashtag or handle while three relied on a Facebook page. Interestingly, there were no mentions of Google+, Pinterest, QR codes, YouTube, Instagram, Shazam or any other new and emerging form of social media.
Below is an overview of the overarching trends I observed:
Brands heavily invested in promoting domain names as the preferred call to action,
social media use was not prominent and was only used by five brands, and
seven advertisers chose to air three or more advertisements during the game.
Why is this important?
While these results may not come as a surprise to some, it must be seen in the context of the significant surge in popularity of social media and the various tactics used by marketers to spear through the clutter and generate meaningful customer engagement.
Despite all the hype and importance of social media to modern day brand communication, domain names still remain the mainstay call to action used in broadcast advertising. This suggests that marketers still believe that the website remains a foundation of any direct-response-led marketing strategy.
For me, the results seen in the AFL and NRL Grand Finals delivered a social media reality check. While we are seeing a maturing of the industry, marketers seemingly saw social media as a risk option for generating the desired audience recall.
Successful advertising is about delivering simple thought combined with a compelling and memorable reason to recall. The results of the two Grand Finals tell me that the common domain name, while not all that sexy, provides marketers with the easiest path to success. Better than a phone number, stronger than social media.
Further, my armchair weekend shows that directing customers to a website is a proven method of generating significant brand or product engagement and with each 30-second advertising slot priced between $70,000 and $100,000, the domain name delivers!
What does this mean?
It's my proposition that – just like the Super Bowl in the United States – the AFL and NRL Grand Finals represent the premier stage for high-reach, large-impact television advertising in Australia. The trends identified during these matches may represent the marketing industry's best practice for recall generation.
I am relieved to see that sanity has prevailed and some thought is actually going into the call to action. Social media is no longer the flavour-of-the-month default. Social media does have its time and place in the overall promotional mix, largely to start a conversation, should that be your intent.
Ultimately it seems the tried-and-tested formula of domain names acting as the gateway to digital brand engagement is a sure-fire way to audience response.
For a more in-depth analysis of the advertisements seen during the AFL and NRL Grand Finals, see the whitepaper produced by ARI Registry Services.