Dominic Byrne: tyre retailing in the ecommerce age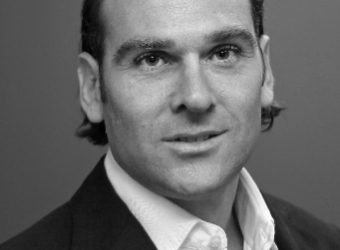 In the lead up to the announcement of the inaugural IAB Australia Digital Marketer of the Year Award on 11 July, we'll be running profiles of the six finalists. Today we talk with Dominic Byrne, who has led the ecommerce transformation of the previously laggard tyre distribution industry.
The Award seeks to identify the digital marketer who has shown bravery in their digital marketing endeavours through their vision and use of channels and technologies, and has proven tangible, sustained results for their business.
Dominic Byrne, digital marketing and ecommerce manager at Tyres4U, was nominated for his work implementing large-scale digital projects in a traditionally tech-averse industry. Tyre retailing and wholesaling has been one of the last hold-outs to embracing modern ecommerce business models, complicated by the companies network of owned outlets and affiliated.
Byrne spearheaded the implementation of Tyreright, an online service that brought simplicity to the selection and purchasing of tyres. He also set up internal business initiatives such as a knowledge exchange, and developed insight-led campaigns such as outreach to mummy bloggers, going beyond traditional automotive audiences to a neglected group that is significantly involved in the purchasing process.
Marketing: Your efforts at Tyres4U stood out to the judges particularly for their impact on the business. Can you talk us through the situation you faced when you took on the task of bringing modern ecommerce practices to the tyre industry?
Dominic Byrne: I'm extremely fortunate that I arrived to a situation with full support from the executive level. The CEO not only influenced the change inception, but gave me complete autonomy to make decisions with not just the marketing platform, channel and tactics, but with human and controlled financial resources as well. So often as marketers we're challenged to provide the business case for change and initiatives, which is a good and healthy thing, but it was really empowering to enter an environment where the top executive level of the business was already committed to this change.
Tyres4U has been an extremely successful wholesaler for several decades, with a solid financial background, a great external reputation in the market and an auspiciously effective internal culture. This is not just a fortunate position to be in as a new employee with the responsibility to drive change, but a very advantageous situation to enter the B2C retail market. So apart from starting from scratch, with a mammoth mountain to climb, I couldn't have faced a better position to take a new challenger brand, Tyreright, to market, against the well-established tyre industry big boys.
Even though the company itself was ready and eager for change, it's still in a relatively unique position in the tyre industry in Australia. It's a notoriously technologically-averse industry. We have some customers that literally don't have a computer! I was speaking at a conference last year and had a competitor thank me for the work we'd done bringing Tyreright to market because it helped him spur change within the company he worked for.
It was a significant moment for me, realising that the work we're doing isn't just changing our business, it's changing the tyre industry in Australia.
What was the biggest internal challenge in bringing about that change within the business?
There's been a plethora of challenges; the majority very exciting to attack. Challenges such as educating stakeholders, constructing an eCommerce portal from scratch, building a team, choosing the right collaborators, selecting the channels to operate in, setting a long term but agile strategy, researching the industry, creating relevant content and rolling out the right enterprise technologies to automate operations. Just to name a few.
But to be honest, the biggest internal challenge has been the siloed behavior within the business itself. It's not a criticism of my own organisation but a challenge brought about by attempting to accomplish something in three to five years that our retail competitors have done in 20 to 30. Innovative change at both the online and physical level that includes creating new business units and departments, can definitely splinter vision and cloud transparent cooperation. We're actively addressing these issues and it's exciting to see the business embracing a philosophy of technological adoption as a key driver of success.
And what's the hardest thing about establishing an omnichannel business that appears seamless to the customer?
Some of our independent stores that are now under the Tyreright umbrella have been operating their own way for many years, so education and conformity is the hardest. These owners now need to follow Tyreright principles, it's challenging to get all 170 owned and affiliated stores responding and applying themselves in a way that is best for the business and their sustainability. Because when we talk omnichannel, we are talking online and physical, pre-purchase, at the point of transaction and post-purchase.
To be successful at omnichannel marketing, what I like to call, 'one brand space', you have to be listening and responding to your customers, at whichever touchpoint they chose to engage with your products or services.
If you get this right, you are half way there. Then whatever content is pushed out needs to be from a single source of truth. Sure you have to find the most appropriate touchpoints to operate in, based on the resources you have, but omnichannel isn't hard, it's a mindset.
Of particular interest to the judges was your campaign to engage mummy bloggers, which at first doesn't sound obvious for a tyre company. What was the insight that led to the development of that campaign?
We are very data driven in our ecommerce efforts. We are doing our best with low-cost tools to evaluate any structured and unstructured data that we're able to act on. Women are conducting more than 50% of pre-purchase behavior on the Tyreright website, and while men are transacting up to 70% of the time, females make up the majority of in-store fitment. Women play a significant role in the purchase of tyres and from the early days of the site launch, we've been actively looking for ways to connect with this significant, but neglected, part of the market.
Mummy bloggers are some of the most influential bloggers on the web; they openly share their lives and experiences with the world. They have extremely loyal audiences and if they believe in a product they are some of the best brand advocates, amplifying positive word of mouth. I've been spending most of my budget on systems, portals and development, so my team and I have been looking for low cost pull marketing tactics to deploy. The mummy blogging initiative has been a real winner and we're thrilled with the response we've had from these communities.
How did your previous ecommerce experience set you up for your role at Tyres4U?
I was lucky to fall into ecommerce and digital marketing at the optimum time. I started out in ecommerce in the mid 90s, right at the transition of web 1.0 to web 2.0. This is the time where SSL encryption and third-party payment services for credit cards arrived on the scene and online banking transactions came into mainstream.
I wouldn't have got the job if I hadn't been through the exact process previously. I love marketing and I classify myself as an early adopter in the digital world, so it was a marriage made in heaven.
Technology is the easy part of ecommerce, its getting eyeballs to the website and then convincing them to leave hundreds of dollars with you, that's the hard, but fun, part. It's really exciting now that social drivers are changing the nature of conversations and brand interaction. The level of personal engagement possible is really meaningful, and when it works, is really fulfilling.
You're now turning your attention to the B2B side. How is that going?
My team has already done some great stuff in the B2B space, but this area hasn't received enough attention. We have just started rolling out a new CRM platform, we are testing a new intranet, designing a new B2B website for Australia and New Zealand, piloting a digital display and tablet POS project, forming a strategic partnership with the NRMA, reviewing enterprise social media opportunities and testing a knowledge management solution.
Oh, and I have this really exciting idea to not only make my department independently profitable, but I think I have a solution to build closer relationships with Tyres4U's B2B independent tyre dealers, that are not part of the Tyreright network.
Some of these solutions are technologically driven, some are about introducing a digital marketing mindset into the broader business. In the B2B space the omnichannel message is still only just catching on, but this is something we think Tyres4U has a real head-start on because we've already seen the transformative power of an actively engaged organisation.
What's next for Tyres4U? And for Dominic Byrne?
Tyres4U has been around for several decades and will be around for many more. The new Tyreright initiative including the physical store roll out and online competitive model will ensure its sustainability. I plan to grow the digital department inline with revenue and continue to kick goals. We have had 16 from 18 record months in transactions, units sold and revenue, we have to keep all these trends heading north. I am succession planning though. I like to enthusiastically throw all my energy and focus into achieving my objectives. This often results in handing the baton to someone with fresh ideas and fresh enthusiasm when I'm spent.
That's when I recharge the batteries skiing the steepest of steep descents and deepest of deep powder, at altitude on another continent. My son Noah is only four months old so we are taking him to North America in February so he gets a taste for the snow, that's what's next for me!
You can find Dominic on Twitter, Google Plus and LinkedIn. He blogs here.