Driving change: interview with BMW Melbourne and Mini Garage Melbourne marketing manager
Charles Kobelke has spent the past year and a half transforming the marketing of BMW Melbourne manufacturer dealership and Mini Garage Melbourne. From a change in internal culture to better serve its customers, to driving initiatives such as hosting a range of innovative events, Kobelke has boosted engagement, customer satisfaction, and sales.
When Kobelke arrived in Melbourne last January after seven years with BMW in Perth, BMW Melbourne and Mini Garage Melbourne were struggling: ranking second last and last on the dealership scorecard that compares all major dealerships.
Kobelke explains: "The couple of years prior to my starting, like many big businesses, it had been hit hard with challenges due to substantial and rapid growth and under resourcing over the years including declining market share, declining customer satisfaction, stagnating sales growth, an aging and increasingly disengaged customer base."
Working with general sales manager Adam Davenport and managing director Geoff Briscoe, the team set a new direction for the business that is already proving successful.
Mini jumped from last to first on the national scorecard in just one year and won the MINI Excellence Award for the best Mini dealership in Australia. BMW Melbourne has climbed to fifth position.
Customer loyalty and retention are at their highest points, enquiries have increased by more than 30% and sales by more than 28% year-on-year.
Kobelke tells Michelle Herbison about the changes that underpinned these achievements.
Marketing: Can you tell me about how you've gone about creating more of a brand for the dealership itself?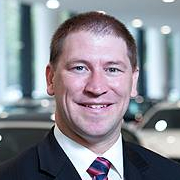 Charles Kobelke: Through a lot of cool events and experiences, and looking after our customers. Customer satisfaction is probably our number one goal as opposed to just volume selling. I think when you have happy customers, you'll find that they continue supporting. It's about getting customers that are just loyal and supportive.
We just make it as part of our culture. It took us about six months to turn around the culture. I started around the same time as our general sales manager, Adam Davenport, who's been great. About six months later we got a new dealer principal, Geoff Briscoe, who's been extremely influential in getting those cultural changes happening.
M: To what extent is this about an ongoing relationship with customers that have previously bought from you versus engaging new people to get involved?
CK: The first focus was looking after the customers that we already had. There was a sense that 10 to 15 years ago they felt really special. The business had gone from 10 years ago doing about 400 cars to now putting out close to 2000 cars this year. Growth-wise, when you increase your customer base that much, it's a lot harder to spend quality time with each customer.
With the growing customer base we had customers that were a little bit disillusioned, but they were still customers and they were pretty loyal customers. The first thing that we started doing was looking after them; doing things that were a bit more personal. Even from the sales floor, changing the way that they got greeted.
Instead of just sales executives on the floor we've now got our BMW Genius program so that we have a product genius. Instead of a customer walking in and having to deal with a sales executive, which I think for most people is the scariest part, they now get to talk to someone that is completely removed from the sales process but knows everything there is to know about the car.
M: That sounds like that's a good idea as well because there's a lot of pressure on salespeople to know everything, which is hard.
CK: And our product range is huge and very complicated. The genius goes through the car and what they're looking for. The customers want the best price, they want the best value but they also want a car that's going to suit them and their lifestyle. A lot of customers are not really sure what that is, so we've got the experts who by asking the right questions they can work out how they drive.
For example, do they do a lot of country driving? Do they just sit in traffic all day? Do they ever use the back seat? Do they need a four door car? Do they want a convertible? There's a lot of different options.
In a lot of the cases they then turn around and go, 'Okay, we want to buy a car and we want to buy it from you'. It can almost be awkward for the BMW genius to say that 'That's very nice and kind but I don't do that'.
M: Then they get passed back to the sales person. That sounds like it's working pretty well. Have you had some good feedback?
CK: Absolutely, really good feedback. Customers absolutely love it. Sales executives love it too because it means they can know things more generally; if it's getting too specific they've got someone there who can explain. But what we've seen is that our salesforce has actually grown with their product knowledge as well.
M: What kind of background are these geniuses from? Did you say there were 23 of them?
CK: There's two of them. There are 23 sales executives. The backgrounds are varied. They're usually pretty young, pretty keen. They've now been released across the country. All of the major metros now have them.
M: That started with you?
CK: Yeah, we were the pilot dealer in the country. It's been a concept that's worked really well. In the future we'll slowly keep growing that area as demand grows.
We also installed things like concierges; valet parking. One of the biggest problems we found was customer parking. Essentially customers getting to the dealerships, being able to actually park somewhere, especially in inner city.
When I first got here you couldn't actually park on site so we cleaned up a lot of the parking.
I think happy customers breeds happy employees as well. Your customers are lot happier when they get in the door. It means your sales executives and service executives are all smiley and happy and that breeds a lot of happiness.
M: What other big changes have you made to the dealership internally?
CK: We've completely restructured the marketing department from the point of view that it's not the traditional marketing manager with an assistant and a couple people under him. It's almost a pyramid structure so as much as I sit above the marketing team there's like four points of it and they're all interchangeable.
Essentially on your traditional marketing side we've got a coordinator that runs things like advertising above the line, point of sale and outdoor media. We've got a digital marketing coordinator that looks after all of the digital side including social media, websites, EDMs, the customer database and that sort of stuff. We've got a retention marketing manager that looks after all of the customer satisfaction, loyalty and retention, things like PR and customer follow-ups. The other point is a graphics design and a photographer. We do a lot of photographs of cars for used car stock.
M: You've been running lots of really innovative events. Prior to you arriving at this BMW dealership did they do many events?
CK: I think every dealership does events – on average there's probably four launches for products a year and it can vary on what time of car and what audiences. I think something that dealerships are really good at is events. That said, most people have been to a car launch, most people have stood around getting champagne and canapés, then there's a car in the middle with a cloth on it. The dealer principal stands up and gives a speech and then pulls the cover off the car, everyone claps and then everyone goes home. If you stick around too long the sales executives that are hanging around the edges might get you.
I think most people have sort of experienced that sort of thing and what I found when I first came to Melbourne was the first couple of launches we tried to hold, no one wanted to turn up. That was pretty heartbreaking for me because I sort of thought I was coming to the events kingdom. Unfortunately the events kingdom in Melbourne meant that everyone in Melbourne was pretty much sick of going to events.
M: Event overdose. So you had to just do something different in order to get some attention?
CK: I just wanted to see whether it was worth doing events so we had a couple of launch events, and we were lucky enough to launch the new electric vehicle brand brand for BMW here in Melbourne. I convinced our management and our executive team that we should probably do it properly and as a proper launch, not a dealership launch, essentially putting a bit of theatre behind it. When we launched it we promoted it properly and what was really surprising was it was the first time that I've been to a launch where people were almost crawling over themselves with their mobile phones to get shots and selfies.
M: When you say you promoted it properly, obviously you attracted people to actually turn up. How did you go about that? What was the strategy there?
CK: When I started we didn't have any social media. For such a big organisation it was a bit of a surprise that they didn't have a Facebook presence or anything like that. Social media in essence isn't going to sell a lot of cars but what it does do is give a pretty good understanding of what your customers and prospective customers are like.
Our customers are pretty savvy and they're pretty loyal so they don't mind telling us what they like and what they don't like as long as you give them a channel of communication to be able to do it. Traditionally car companies they've sort of just dictated what they want and hoped for the best. I think hopefully we're turning that around a little bit.
Pretty much any campaign now I put it up on social media first to see how attractive it is to people.
M: Can you tell me about some other successful projects you've done?
My two favourite projects, we had Sachin Tendulkar who's probably the most well known batsman cricketer in the world. We put on an event for him and our special vehicles customers in the showroom. We completely changed the showroom, which was pretty impressive as was having about 45 people standing out the front looking through the windows. He certainly drew a crowd. I think the photos we got of that ended up with about 350,000 likes [on social media].
Then most recently the Mini launch was the other biggest one that we've had.
M: Is that where you had the pop-up cinema?
Yeah, we essentially built a pop-up cinema overnight, it was a big effort and that was awesome, we had a great time.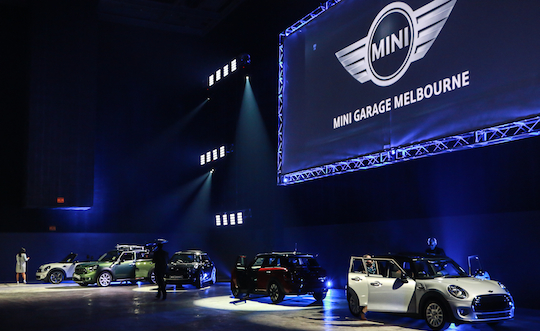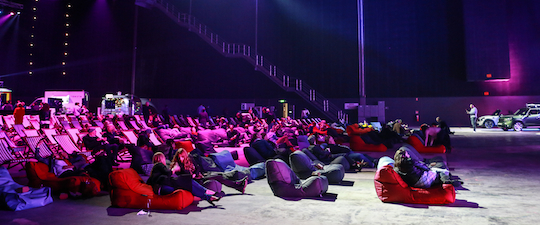 M: Tell me more about what that involved. I'm assuming you got people to come via social media?
A lot of social media. Also with all of our launch events we invite our customer base as well. Especially if they had purchased their car within the last year, whereas traditionally in a car environment you only invite people who are in the market, around three to five years old. We'll still invite those people but we'll really focus on those who have been more loyal. So the more vehicle purchases they have had they'll get an invite, the more services they've had they'll get an invite, anyone that's dealt with us in the last year will get an invite. It's worked really well from a customer service satisfaction point of view as well as a customer loyalty point of view.
We did it as a bit of a brand change – our business has been known as Mini Garage Kingsway, it started in 2002. Most people still recognise it as Mini Garage Melbourne and they call it Mini Garage Melbourne but it was called Mini Garage Kingsway.
Since the launch we have had an increase in sales. We also utilised the launch to change the name – we did it quite softly to make sure we weren't upsetting anyone and I think everyones starting calling it Mini Garage Melbourne so we've changed everything.
M: Thinking about the pop up cinema and some other things that you've done – how do you go about coming up with ideas and how do you decide what you think will work?
CK: That's a tough question!
I stay up really late – that's probably when I get my most creative ideas. I suppose for every idea that I actually use I probably have about 50 ideas that I don't. I suppose my process is pretty easy: I have an idea, I then try and kill the idea and if I can't kill the idea I go and start telling people about it and see if they can kill the idea and essentially I get to a point where it's not a bad idea.
I mean, most events and structures that there are for businesses, most people have done before. So looking around I doubt I'm doing anything that's relatively new.
I've been pretty lucky too, I mean I've got a pretty good team around me too. So having support always helps; having a team that can lift absolutely helps.
M: What about measuring success – what kind of metrics do you use? Are you all about sales? Do you look at brand awareness? What are you focussed on?
CK: I focus on everything. I'm one of those terrible marketing people that is analytical mad. For example, with an event we use online ticketing services so that I can actually track the people that are coming through. I measure that against whether they actually turn up in a dealership.
I then measure that against whether they take a test drive. I then measure that against whether they buy a car. I then measure that after from a follow-up point of view. If they did buy a car – great. What were their good experiences? What were their bad experiences?
We also look at lost opportunities; 'exit interviews' I guess you would call them, to see how if they didn't buy a car why they didn't buy a car or what went wrong in the process.
In fact I would say I probably have a reputation of measuring probably a little bit too much.
M: There's a lot of talk about marketers collecting so much data and not necessarily knowing what to do with it or using it in the right way. Is that sometimes an issue for you?
CK: I'd say more of the issue is the recourses behind actually analysing some of the data. I don't think that means you shouldn't collect it.
I would say that I probably only utilise about 30% of it.
M: Then all that extra stuff that you've collected and not used you've got it there in case you realise that you actually need to have a look at it.
CK: If say we had an issue or a disaster of an event or that sort of stuff – touch wood we don't – then I've got the metrics to be able to turn around and work out what could we have done better how do we improve from it.
We've been pretty lucky in the past 18 months I haven't had to delve into that too much but it's still good to have the metrics to be able look at it going forward.