Dropbox and Ta-Ku celebrate collaboration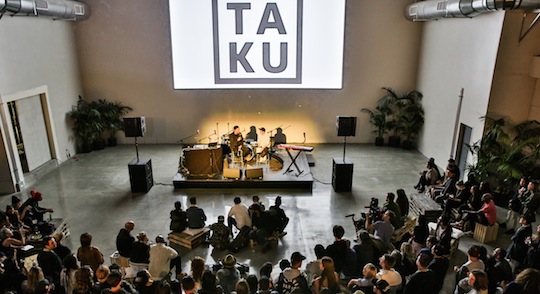 Dropbox has joined forces with and Perth based producer, photographer and fashion collaborator Ta-Ku to present a week long creative residency in Sydney designed to showcase how technology is redefining the way artists collaborate and create.
The Dropbox campaign hopes to challenge artists' perception and demonstrate the abilities it enables for the creative production process with a series of collaborative art projects.
"Over the past few years I've been lucky to connect with inspiring artists from across the world, often while working very remotely from my home in Perth. Technology such as Dropbox has fundamentally redefined the way I work and has made worldly collaboration possible," he says.
The residency, which will run from 11 April to 15 April at Sydney's Golden Age Cinema and Gallery, will feature a gallery showcasing Ta-Ku's photography works, creative presentations and a number of ticketed events featuring content creation around music, food and more.
Dropbox Business is a platform used by creative communities to file sync, share and collaborate on works any time on varying platforms.
"We are proud to be working with Ta-Ku on his creative residency to show how Dropbox is providing the freedom for artists to work the way they want. Creative professionals that use Dropbox Business have the benefit of greater collaboration, reducing the confines of location, time zones and technology platforms impeding the creative process," says Deeps De Silva, head of marketing APAC at Dropbox.
Events on the schedule include Ta-Ku Eats, where he will discuss food trends with notable Sydney culinary thinkers, Ta-Ku Beats, where he will lead a conversation around emerging producers and their influences and aims, and Ta-Ku Fleeks, where he'll chat pop culture, fashion inspiration and sneakers.
Creative collaborators on the schedule include Dan Hong, executive chef at Mr. Wong's, NSW music producer Kuren, famed Instagram photographer Denise Kwong and Caroll Lynn, illustrator and women's footwear designer.