Marketers flock to Circus conference, told the campaign will die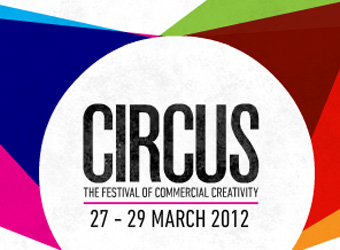 Transparency and hyper-connectivity are having a greater impact than many marketers realise and could mean the death of the campaign, attendees of the Circus Festival of Commercial Creativity were told today.
Opening the festival, which aims to bring creatives and marketers together, this morning's keynote speakers spoke of a future where transparency will amplify the importance of CSR programs and hyper-connectivity will mean stories can no longer be controlled.
When it comes to CSR, chairman of The Communications Council, Anthony Freedman, told the media that Australian brands are lagging behind companies in the US and Europe in what will become an important area of a brand's foundation.
Elaborating on the topic of brands doing good was keynote speaker, John Aylward, immediate past director of marketing strategy for GAP in the US. Aylward said with increasing transparency expected from brands, values that protect communities as well as profit will be increasingly important.
"For brands built around values where doing good is intrinsically bound up in their reason for being there is a clear story and the staff all march to the beat of the same drum," Ayler told Marketing, giving The Body Shop as an example.
He believes the most effective approach to CSR is to get companies to the place where everything they do is driven by good, rather than implement isolated CSR campaigns.
"I think we'll see a move away from campaigns to what the brand stands for."
Tom Uglow from Google's Creative Lab, responsible for initiatives such as the YouTube Symphony Orchestra, echoed Ayler's sentiments, telling the crowd that in the future stories will be chaotic, user-led, non-linear and continuous, rather than controlled campaigns.
Uglow pointed out that stories are by nature data driven, reliant on contextual information about the audience to tailor the message, just as in-person communication relies on cues about who the listener is and how they're reacting to what they're hearing.
"All your stories are [will be] driven by data about the audience in ways that allow them to affect the story. Stories will be dynamic, deep, valuable and trackable, and may even improve the product," Uglow said.
"If you're not using it [data], you're going to struggle to tell really interesting stories."
Uglow expects the new celebrities of the internet to be curators of content, highlighting the role of trusted guide as an opportunity for brands.
"We're going to see more trusted guides, discoverers and filter bubbles," Uglow said. "There is an opportunity for brands to tap into that."
This year's Circus festival, taking place in Sydney until March 29, registered increased interest from marketers, with 20% of the audience expected to come from client side roles at brands such as Coca-Cola Amital, Lion Nathan, Air New Zealand and SPC Ardmona.
Around 1700 attendees are expected to visit the three day event, which features keynote speakers Gatorade's global chief marketing officer Sarah Robb O'Hagan (with whom  Marketing spoke with for our April issue), Jurlique's chief brand officer Rosanna Iacono and MDC's chief innovation director, Faris Yakob among others.