Kotex soaks up attention from Pinterest gift-giving campaign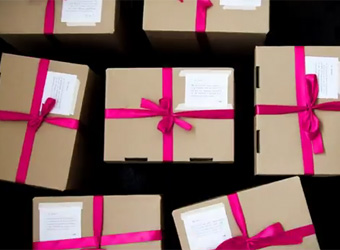 We've been watching new social network Pinterest grow at an incredible pace this year, with women in particular taking to the platform like duck to water. It's no surprise then that women's magazines and women's product manufactures are looking to the new social network to tap into female influencers.
A great example of a targeted social media campaign comes in the form of Kotex's 'Women's Inspiration Day', which identified 50 'influential' women on Pinterest and sent them an individualised gift based on the content of their pin boards.
From the 50 gifts that were sent out, the video below claims that almost 100% posted about their gift, creating 2284 interactions and 694,853 impressions.
Pinterest was chosen as a platform for the campaign, created by Israeli agency Smoyz, as a social network where women express their style and design inspirations.
It's a nice example of using the influential few to spread a positive message about a brand via social media.