Is your emoji game good enough?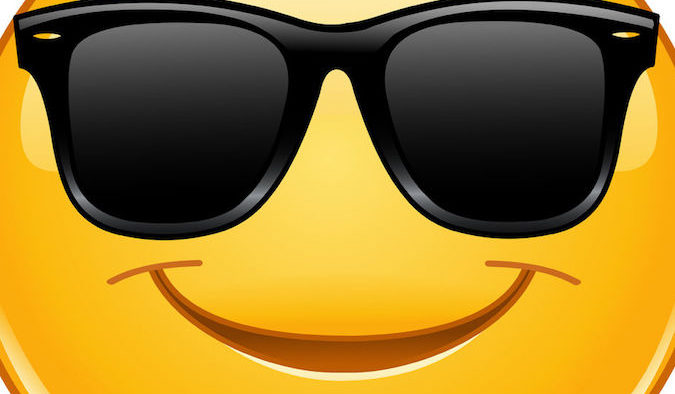 A new research report reveals that emojis used in subject lines may increase email read and placement rates.
New research from Return Path compares email text campaigns using emojis and those using traditional text-only subject lines.
'Emoji Use in Email Subject Lines' shows that around Valentine's Day, email subject lines using the 'lips' emoji drove a read rate of 24% and an inbox placement rate of 89%. Valentine's Day promotions with text-only subject lines had a read rate of 20% and inbox placement of 83%.
Father's Day emails with the 'wrench' emoji in the subject had a read rate of 22% and inbox placement of 96%, compared to read rate and inbox placement rate of 21% and 88% respectively for comparable text-only promotions.
Not all emojis proved to be so effective: the 'clinking champagne glasses' emoji in New Year's promotions had just 9% read rate and 38% inbox placement rate, far below the average for traditional text-only New-Year's emails.
"Emojis definitely stand out in a crowded inbox, and grabbing the reader's attention is an important element of email engagement," says Tom Sather, Return Path senior director of research.
"There aren't a lot of email marketers using them today, so there's a novelty factor involved," he says.
But don't overdo it: 'novelty factor' is difficult to quantify, but anecdotal evidence points to a sharp dropoff in engagement metrics after repeated emoji use.
"What works one time may not work every time," says Sather. "Every brand needs to find its own voice and understand its unique audience.
"There's no magic formula to using emojis."
Return Path conducted the study using global consumer data consisting of more than 17,000 commercial senders, two million consumer panellists and 5.4 billion commercial email messages sent to Microsoft, Google, Yahoo and AOL users between 1 March 2016 and 31 March 2017.
–
Further reading
–

Image copyright: yayayoy / 123RF Stock Photo