Estée Lauder breaks new ground with Pinterest campaign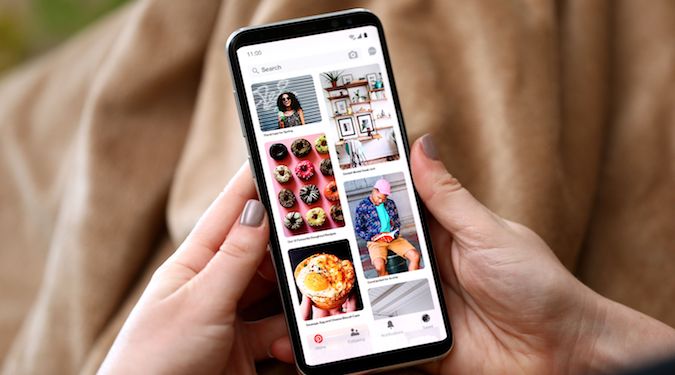 Leading cosmetic brand Estée Lauder is looking to engage with potential customers in a new medium: Pinterest. 
Estée Lauder is utilising the social media platform's newest feature: Idea Ads with Paid Partnerships. This is a format where a brand can promote creator-produced idea pins. The campaign, produced in partnership with Sydney-based interior stylist Steve Cordony, is marketing Estée Lauder's reformulated Advanced Night Repair X5 Serum. The ads provide styling inspiration, courtesy of Cordony. The inspiration is for two spaces associated with nighttime rituals: the bedside table and the bathroom vanity. 
Estée Lauder is attempting to ride the post-pandemic wave of self-care by positioning its product as an essential element of relaxing routines. The company is of the belief that Pinterest presents an opportunity to influence an already active audience. 
More than three million Australians visit Pinterest each month looking for beauty tips and inspiration. According to Pinterest's internal search data, searches for a "self care routine" have increased by 63 percent. Similarly, searches for "sleep well" have increased by 48 percent. 
"We wanted to create a campaign that was inspiring, compelling and tapped into an audience searching for self-care content. We were then able to reach them in the moment they are looking for inspiration," says Mariko Rex, Estée Lauder brand general manager for Australia and New Zealand. 
"Pinterest's Idea Ad with Paid Partnership allowed us to create compelling content with Steve Cordony. This content meets beauty buyers in a moment of inspiration and showcases products in an appealing way."
Pinterest is hoping to monetize the unique way users interact with their platform. Pinterest users are more receptive, as they go to the site looking for suggestions. Sam Christou, Partnership Lead at Pinterest, said: "People use Pinterest to plan and make decisions for nearly every aspect of their lives, including looking for inspiration on self-care and even sleep regimens." 
Cordony perfectly described the way Pinterest can be utilised by marketers. "Pinterest is a different kind of platform. I find that people on the platform are looking to do what you do, not just like what you do," says Cordony. 
My Idea Pins with Estée Lauder is a chance to showcase one of must-have beauty items in a way that helps Pinners visualise it as part of their own night-time routine – and on their bedside table. It's these types of opportunities, to partner with incredible brands such as Estée Lauder that set Pinterest apart for creators, the opportunities to inspire and create are endless for both Pinners and brands."
The element of partnering adds a lot of value to these campaigns. Estée Lauder can capitalise on Cordony's following to reach new audiences, whilst also assuming the credibility he's acquired. It also presents these content creators with a new way to financially benefit from their work. Users tend to accept these collaborative promotions, so long as they are a natural fit, and don't appear too cynical.
Be sure to look out for Estée Lauder's campaign the next time you're looking for inspiration on Pinterest!