Eternal youth, space junk and eliminating poverty at TEDxSydney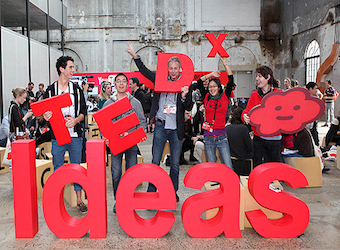 TEDxSydney has this week revealed its 2013 speaker line-up, highlighting 15 Australians whose innovative ideas are making waves around the globe.
The 15-minute talks will explore groundbreaking 'space junk archaeology' courtesy of Dr Alice Gorman, of Flinders University, Adelaide, plus a speech by architect and co-founder of Healthhabitat, Paul Pholeros, on how architecture is eliminating poverty.
There is also a fountain of youth study by Professor David Sinclair of Harvard Medical School who will go into depth about the forever young ideology.
Taking place on Saturday 4 May at the Sydney Opera House, applications to be part of the live audience close on 31 March. Visit the TEDxSydney website for details.
Executive producer Janne Ryan says of the event, "TEDxSydney is a celebration of Australian ideas and Australian innovators. Whether they are prominent or undiscovered identities, all our speakers are brilliant change agents within their fields of endeavor."
Participation in TEDxSydney is open to anybody, with the event simulcast throughout the public areas of the Opera House. You can go online or create your own satellite event from anywhere around Australia to be part of the action.