Record growth for WPP: "We got there ugly", Sorrell says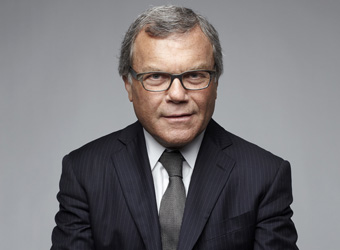 Last year was a record year for marcoms giant WPP, which posted its highest ever operating margin of 14.8%, according to a company update.
However, despite ending with record margin on revenues of AU$15.07 billion (£10.4 billion) the group's chief Sir Martin Sorrell referred to the year as a hard slog.
Sorrell hailed 2012 as a "record year", while acknowledging the difficult economic environment meant "we got there ugly", WPP revealed in its 'e.wire' news bulletin sent this morning.
The world's largest marketing communications group's full-year results, which show revenues were up 3.5% to AU$15.07 billion, profit before interest and tax up over 7% to AU$2.17 billion and billings of over £44.4 billion.
Like-for-like revenue growth came in all but one region, with particularly strong growth in Asia Pacific, Latin America, Africa and the Middle East and all but one sector – public relations and public affairs. Strong growth came in advertising, media investment management and specialist communications, the update says.
Slower growth was noted in the group's consumer insight businesses in the mature markets of North America, the United Kingdom and Western Continental Europe, continuing a trend Sorrell discussed with Marketing last year.
Although Sorrell expects "another demanding year" in 2013, he said "2014 looks a better prospect". Like-for-like revenue and gross margin growth targets for financial year 2013 are around 3% and the headline operating margin goal is 15.3%, an increase of 0.5 margin points.
The organisation's focus for 2013 is stated as "revenue growth from leading position in faster growing geographic markets and digital, premier parent company creative position, new business, 'horizontality' and strategically targeted acquisitions" and "continued emphasis on balancing revenue growth with headcount increases and improvement in staff costs/revenue ratio to enhance operating margins".
Long-term targets include leveraging the group's geographic coverage and new media and consumer insight strength for above industry revenue growth, improvement in staff costs/ revenue ratio, operating margin expansion and PBIT growth from margin expansion and strategically targeted small and medium-sized acquisitions.