Ex-Google employee creates a lifestyle brand with legalised marijuana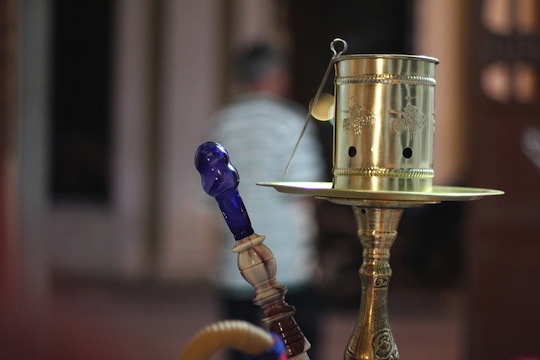 Marijuana and business aren't two things that generally work well together, but the recent loosening of laws, legalising cannabis in a number of cities across the world, is providing major branding opportunities in a largely untapped market.
Legalised marijuana is currently a boom business, which was estimated to be worth US $2.7 billion in 2014 – a number projected to rise to US $11 billion by 2019 – and many predict the loosening of laws will open the doors for more sophisticated branding, marketing, and products in the coming years.
Former Google employee, Alan Gertner and his father Lorne Gertner, chairman of PharmaCan, a company that invests in medical marijuana businesses, are two of the first to attempt to tap into the market, opening Tokyo Smoke, a small coffee shop in Ottawa, Canada, designed to change perceptions and make legalised marijuana a lifestyle brand.
"It's not about the prototypical stoner. We want to build a brand for the contemporary urban citizen—it's clean and elegant, which signals quality and transformation," Alan said in an article with Fast Company.
The Tokyo Smoke building itself ties in perfectly with the brand message. The shop, located in a messy back-alley area of Toronto, is now a clean, hip and inviting beacon, standing out from those around it.
"We transformed a 'dirty' space into a beautiful space. In some ways, cannabis is a messy business and Tokyo Smoke is an opportunity to introduce a brand that has authenticity, and the architecture brings authenticity," said Lorne.
As with many successful marketing campaigns, Tokyo Smoke's message is all about customer experience, more specifically, how marijuana will make them feel. For example, one strain of cannibis, 'Go,' claims to provide an "energising, awakening sativa, while 'Relax' promises to be an 'easing indica.'
"When people consume Tokyo Smoke cannabis they're going to have a certain type of experience. A huge part of the revolution is about experiences," Alan told Fast Company.