Facebook loosens the reigns on promotions, but don't forget the legals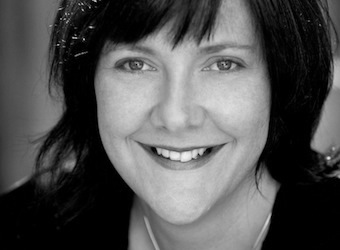 In what will be seen as a welcome move by many who run online promotions, Facebook has done away with the requirement that promotions and contests can only be administered within third-party apps.
Its updated rules allow businesses to run promotions and competitions on their Facebook page's Timeline, with no requirement for an app.
While Facebook was built on the ability to tag and 'like' things, when it came to promotions, that was a big 'no go' area. They didn't want you using 'likes', 'shares', 'tags' and 'wall posts' – and if you broke the rules, they could take down your page. To run a promotion, you had to use a third-party app. Until now.
Yes, Facebook may have loosened the rules, but the Permit Authorities certainly haven't so it's important that brands and companies remain diligent or they run the risk of facing huge problems and perhaps even larger legal battles.
What's changed?
Now you have a choice. You can administer promotions on page Timelines or in apps on your business Facebook page. You can collect entries by having users post on the page, comment on or like a post, message the page. You can now use 'likes' as your voting mechanism.
Something else that is new is that you can pay Facebook to promote your competitions. Now that you can create competitions based around a post, you can pay Facebook to 'boost' it like you can with any other post.
You can't run promotions on personal Timelines though, and Facebook also prohibits tagging or encouraging people to tag themselves in content in which they are not actually depicted, in order to win a prize.
What does it all mean?
Facebook says the change is all about "making it easier for businesses of all sizes to create and administer promotions" on Facebook.
Will it?
The change will certainly help small businesses in particular, making it easier to host promotions.
It will be faster and simpler to get a competition or promotion up and running because you won't have to wait on a designer or developer to create an app for you.  That means nimble brands will be able to respond quickly to trends and opportunities.
There is a trade-off though – Timeline promotions limit the amount of data you can collect to use beyond Facebook in other marketing initiatives.
Drawing Facebook 'likes' and comments are great, but being able to leverage intelligence from your Facebook audience in broader promotions and marketing initiatives is where apps will still deliver an added benefit.
Another plus of the update is your promotions can now reach a bigger audience – but that also could come with an unwanted side effect. The bigger and broader the audience you reach, the greater the chance of exposing your business and brand to negative and damaging comments.  I suggest you have a plan to deal with this.
So, while there is more freedom, before you rush out and start running promotions on Facebook, make sure you have considered the legal aspects such as terms and conditions and permits. If you are running 'chance to win' promotions, for example, you are governed by State Lottery and Permit Boards nationally and you need to comply with their strict rules and regulations. Terms and conditions are required for all promotions whether they are game of skill or game of chance.
It is important to keep across Facebook's changes relating to promotions but it is also vital to keep abreast of the legal requirements as they go hand in hand when running online promotions.
You can read Facebook's announcement here, and Facebook's new promotion guidelines here: