Fenix goes to the bridal expo
Campaign: Fenix at the August 2011 Melbourne Bridal Expo
Client: Fenix Restaurant and Events
Agency: Next Marketing
BACKGROUND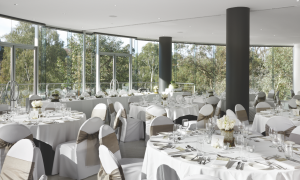 Fenix Restaurant and Events, located in the Melbourne inner suburb of Richmond, is blessed with an amazing location alongside the Yarra River. It is a perfect mix of inner-city living and the natural environment, and is a popular location with both inner-city DINKs and corporate clients. Friday night cocktails are especially sought after in the warm, summer months.
Fenix is one of those Melbourne places that most people seem to know. Some of that is due to its history, having been in the market for more than 10 years, and some of it is related to the publicity surrounding its owner, Gary Mehigan, whose role on the TV show MasterChef has certainly helped Fenix grow since its relaunch in 2010.
From a business perspective, Fenix is split into four areas: restaurant, conferences, events and weddings. While there is no official split within Fenix from a marketing perspective, each business unit offers a different experience and has a unique target audience; therefore, the marketing plan needed to cover activity that was unique for all business units.
During the marketing planning process, one of the areas identified as a marketing opportunity was the wedding's business. While weddings are not the core Fenix business, they generate profitable sales and economies of scale. Weddings get numbers through the door and a Saturday night cocktail function/wedding reception can provide up to 200 people with a Fenix experience, which, over many weeks and months, generates a lot of conversations about the brand. Weddings were also an area that generally needed more marketing support.
Fenix restaurant had been relaunched in 2010 and trade was gaining pleasing momen- tum. The restaurant, over its 10-year history, is now into its third life. Focus and marketing spend had to be set aside for the restaurant to help build trade to its new incarnation, an activity that was showing dividends. There was an opportunity, therefore, to keep the restaurant activity going while putting some focus back on the wedding market.
Based on these factors, Next Marketing recommended Fenix participate fully in the next bridal expo in Melbourne. Here is how it went.
CAMPAIGN OVERVIEW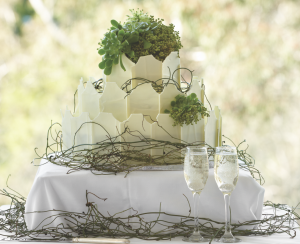 With stakeholder agreement to spend time and resources on the wedding business, the August 2011 bridal expo was identified as the campaign to 'make it happen'. The management team at Fenix agreed to do whatever it took to make that expo the best that Fenix had ever exhibited at. It was a big ask, as the old expo stand was dated and the marketing materials were several years old. It was a big objective, but there was a level of confidence among the team that we could make it happen.
Wedding expo events are ideal for suppliers in the industry. It's your target audience all in one room. Having been through the process myself, I am aware that bridal expos are not functions that you go to unless you or someone you know very well is getting married. So, it is a highly captive audience, but a competitive environment nonetheless. There are several other reception venues that offer competitive packages, so Fenix needed to offer something different.
A possible complication in putting a lot of money and effort into this August event was that out of all expos held in a calendar year, the August expo is the quietest. You see, most blokes propose from November through to early February. It's true! There must be something in the air during those months; many wedding punters have confirmed this for me. From Fenix's perspective, they couldn't wait until the busiest expo in February, so the restaurant took the punt that aiming to be the best exhibitor at the August expo would make it a success.
OBJECTIVES
The objectives of this campaign were twofold:
– build up wedding-specific marketing assets to leverage the Fenix wedding business over
a long period of time, and
– get wedding bookings (sales!).
These objectives really didn't change during the campaign. Next Marketing was focused on delivering long-term value, but, at the end of the day, the activity needed to deliver on sales and profit. Fenix had committed extra budget to make this happen, so the campaign needed to pay back on the investment.
STRATEGY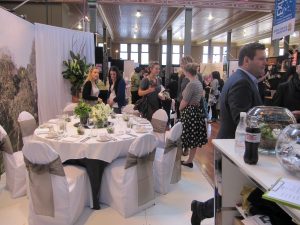 The strategy was to deliver every aspect of the campaign to the highest quality possible to give Fenix the greatest chance of being the best stand at the expo.
The other component was to leverage Gary Mehigan's profile. As noted earlier, Mehigan is the owner of Fenix and a host on MasterChef Australia. His profile provided the campaign with an opportunity to have that 'something dif-ferent' at the expo that would give us an edge.
The actual execution worked along these lines:
– Fenix would exhibit for the full weekend at the bridal expo event; the objective was to collect names and to build an initial rapport with possible clients, and
– the following weekend, Fenix would hold a private viewing day on-site and invite those who gave their details at the expo to attend for canapés, wine and a private tour of the facility. The objective was to then sign up clients on the open day and in the following two to three weeks. This gave couples multiple touch points with Fenix to build a relationship with the brand and their Fenix wedding consultant. Therefore, the campaign extended for approximately three weeks after the expo weekend.
EXECUTION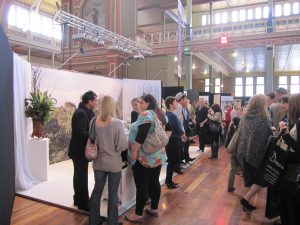 Altogether Next Marketing had approximately six weeks to deliver the entire campaign. The timeline provided many challenges along the way, but in the end it gave everyone focus to make it happen. Here is how it unfolded:
GARY MEHIGAN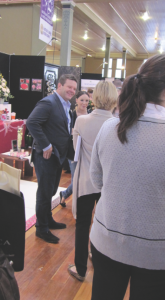 Fans of MasterChef will know that August is a very busy month for the show. The finals are approaching and the ratings really start to take off. Mehigan's diary during this time is very full, so it took some shuffling for him to be available to attend both days of the bridal expo. Getting time in his diary was a big win.
At the time, we made a conscious decision not to announce his attendance to the expo organisers until two or three days prior to the event. There were several reasons for this, with the primary concern being that if his attendance were widely promoted, fans of MasterChef would pay to attend the expo for an opportunity to meet Mehigan in person. This would dilute the audience and make it more difficult to identify real wedding punters. Looking forward, a bridal expo held at a different time of year could result in a different strategy.
PHOTOGRAPHY
In order to develop great marketing materials and to build a new stand, new photography was needed. The challenge of photography was to find a window of opportunity in the Fenix calendar when the entire venue was free. Once that date was identified, it was then a logistical task to get all the relevant suppliers on board and available on that day.
The objective of the photo shoot was to get a picture of the beautiful view at Fenix, as well as various high quality images of the venue. To do so, we had to cross our fingers that the weather would be kind to us on the day, which, to our delight, eventuated.
STYLING AND EXPO STAND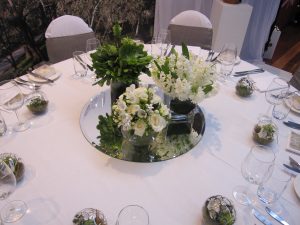 We sourced a stylist who had exhibition experience to develop a blueprint for a Fenix stand that could then be used for different configura- tions and stand sizes at other expos. We wanted the stand to have a significant 'wow' factor and to showcase what Fenix looked like in real life. The backdrop of the stand was the view at Fenix, and a table was set up and styled as it would be at a wedding. We also hired a white floor, which is the colour of the floor at Fenix. Soft white curtains and flowers added finishing touches, giving the stand significant appeal.
MARKETING MATERIALS
Given we had Mehigan in attendance and a great looking stand, we decided to keep the marketing materials to two simple items: a freshly designed double-sided postcard, and a food package giveaway. Each complemented the other, and Mehigan was able to sign the postcards as well.
RADIO CAMPAIGN
To further promote the Fenix wedding offer and to support the strategy as a whole, a radio campaign was executed on Nova in Melbourne.
KEY LEARNINGS
While there were many learnings along the way, one of the key results from the bridal expo was the impact that Gary Mehigan had on the number of names that were collected.
Exhibitors need to provide an excuse for wedding punters to stop and have a conversation about what is on offer. For Fenix, Gary Mehigan provided this. People were willing to stop, have a conversation with the sales team at Fenix and give their contact details, while waiting for a photo opportunity with Mehigan. It was a perfect storm.
The other key confirmation was that multiple touchpoints with Fenix were needed before a bride was willing to sign on the dotted line. This campaign provided that.
RESULTS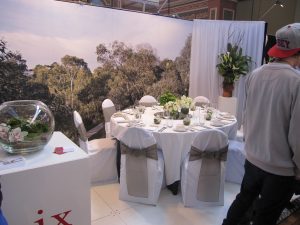 To say that the bridal expo campaign was an outstanding success would be an understatement. The results were benchmarked against previous bridal expos and, any way we looked at it, the entire campaign exceeded expectations.
Some results:
– 627 percent increase in the numbers of names collected at the expo
– 266 percent increase in the number of sales, and
– an overall 1759 percent return on investment.
Although the radio campaign helped, so far the couples that have signed up for a wedding at Fenix were all sourced from the bridal expo. Although radio did help with branding and perhaps with the touch points as noted above, it didn't itself result in any direct sales.
The great results in this campaign highlight some simple home truths about marketing. Get the basics right and mix them with some savvy execution and the results follow.