Finding your great mentor – industry experts weigh in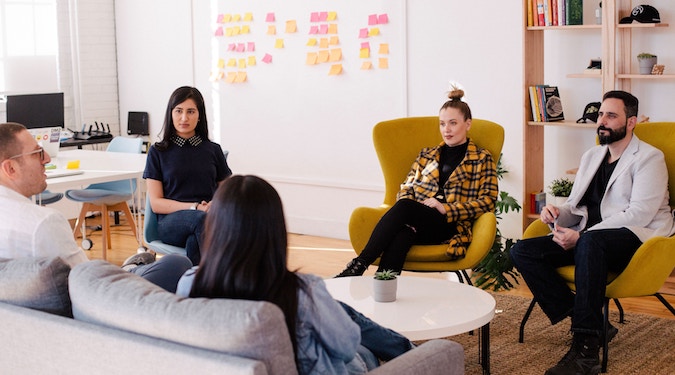 A good mentor can be essential, but hard to find. Here's what industry veterans from The Marketing Academy, Sparrowly and GroupM have to say about mentorship.
This article originally appeared in The Nurture Issue, Marketing's third print issue for 2019, as part of Tracey Porter's feature – read the full piece »
Richard Branson had Sir Freddie Laker, Jeff Bezos had David Shaw and Tim Cook had Steve Jobs. It is often noted that a truly great mentor is "hard to find, difficult to part with and impossible to forget." The value a mentor can bring is clear, but what's not so crystal is recognising who makes a good one. Fortunately, most great mentors share a number of characteristics that can help sort the decidedly good from the decidedly average. 
The Marketing Academy founder Sherilyn Shackell says aside from demonstrating superb leadership skills, great mentors usually possess an "unwavering" willingness to share their skills, knowledge and expertise.
"Our mentors are also extremely open – willing to share not only their 'wins' but also their failures. They understand the importance of supporting talent within the industry and are keen to invest their time in developing the next generation of board leaders."
Sparrowly managing director Giovanna Lever says while skill and competence are obvious starting points, a good mentor will also demonstrate diplomacy and compassion. A mentor/mentee relationship is not functional, she says, so there has to be a deep level of empathy and emotional intelligence in order to be truly productive.
"It's important that you as the mentee feel completely at ease. If you don't, the relationship will never work. I have a mentor and know that he is completely right for me because I feel I can truly say anything, without judgement, and am able to show vulnerability – that's important."
Mentor Walks co-founder Adina Jacobs believes good mentors differentiate themselves through their ability to listen as well as they speak. In addition, they are authentic and not ego-driven, she says.
"Most value tends to come from their experience sharing rather than advice-giving. It encourages people to get to the next steps in their own mind, rather than just doing what somebody else has told them to do."
For her part, GroupM chief HR and talent officer Cindy Grass subscribes to the theory that mentoring is not just about one person learning from another person's experience, so no one individual is able to fill all requirements. She says mentoring is a multifaceted discipline and those seeking to broaden their skills through career development need to adopt a much broader focus when seeking to find a mentor.
"Mentoring can be personal or professional, in your field or out of your field. You really need a blend of this at different times. It can be to learn a new skill, or to learn how to develop your career, what behaviours to adopt in certain situations, and to build a network. It can be as informal as someone that gives you a call once or twice a year to bounce an idea off you, or as a structured as formalised face-to-face meetings with an agenda, timeline and guidelines." 
Grass says owing to this complexity, it's unlikely that aspiring leaders will ever find one mentor that can fulfil all aspects when it comes to guidance. Instead, individuals should consider building a network of 'allies' that they can lean into at various times depending on the need with each serving different roles, in a professional, educational or personal capacity, she says.
Shackell says while most good mentors give of their time freely, it's best to avoid those who insist on being compensated. "In our view, that's not mentoring. If you're paying for advice, knowledge or wisdom, that's consultancy or training.
"Mentoring is a personal obligation, a gift if you like, from someone who has either a vested or personal interest in helping or supporting the mentee, voluntarily. It's not a service. It's our belief that mentoring should be freely given and gratefully received. It's the responsibility of every leader to make time to develop other leaders."
Further Reading: