Five superpowers to look out for in a digital marketer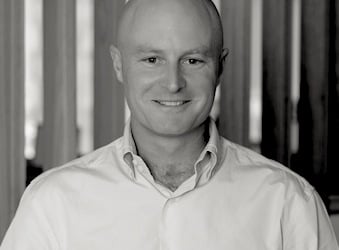 Never compromise on hiring the right people, writes AdRoll's Ben Sharp, in this guest post on the attributes you should look for in a digital marketer.
As digital marketing evolves so quickly, it's important to have the right people in your company. A strong team is often the pillar to success, especially as a business expands. But, it's not just about core skills. There are certain attributes in a digital marketer that you should look for when building your super team. Here are five of them:
1. Do they value your values?
We all talk about company culture and the importance of a team member fitting in. However, what's actually more important is their belief and passion for your company's values. So, is the team member aligned with and willing to champion these values?
For example, one of our key principles is transparency. So, one of the things we've implemented to help our digital superstars get the most out of the company is our 'Rollywood Squares' session at our Friday afternoon all-hands meeting. Here, employees are encouraged to anonymously post questions online around issues that are concerning them. The management team then answers these questions at the meeting.
The benefit is that problems which might be bubbling below the surface are addressed, head on, by our CEO and employees are willing to be transparent about their concerns in the business.
2. Are they a team player?
The question here is not just if they play nice with others, but are they are a smart addition to the team because they will add value, provide inspiration, help other team members grow and work collaboratively?
A key part of a digital marketer's role is to work across both the commercial and technology functions inside the business. They need to have an understanding of the myriad of different ad-tech/media technologies that best fulfil their objectives, plus know which tech resources are required internally to help activate a campaign or program. Building a strong relationship with the internal tech team is paramount.
3. Are they thirsty for knowledge and hungry for work?
Rather than employ someone who may just have the right experience for the role at the time, look for the person who is more interested in learning and keeping up with industry developments – particularly because it's evolving so quickly. Therefore, are they engaged in social media and other emerging digital channels? Are they in a position to not only take advantage of new ideas when they come up, but also be able to evaluate their effectiveness?
You also want them to be able to see the big picture and have an understanding of what a good result looks like, for example brand impact, customer engagement, sales uplift or yield increase, etc. This demonstrates their hunger, which means they are more likely to move up and help expand the business.
4. Are they well-rounded?
Understanding a team member's interests can determine if that person suits the company culture and value system. One of the questions we ask during our interview process is 'What makes you excellent?' We ask this as we want the interviewee to demonstrate excellence in either their professional or personal life. We find that those with a great answer to this question tend to have a well-rounded personality and a culture of high achievement. In saying that, as much as it's important to be fiercely ambitious, it's crucial that team members can also have a good time. They should be able to celebrate achievements whilst also continue to set big goals.
5. Is it ok to make a slight compromise?
No matter how fast your company grows, it's critical that you do not compromise on bringing on top talent. Hiring the right people can make or break your business and hiring just anyone to fill a role won't maintain the company culture, which sets you apart. It'll also ensure you retain the awesome staff you've already hired. At AdRoll we have a strong set of values that make up our cultural DNA and we believe it's these values and the great people who uphold them that have helped us to successfully grow and expand.