Dick Smith taps maker movement in new brand campaign 'Unleash Your Smith'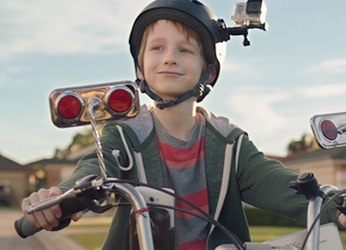 Dick Smith Electronics' new brand campaign 'Unleash Your Smith' embraces the DIY maker movement to reposition the brand.
A new brand campaign for Dick Smith Electronics aims to reposition the retailer by focusing on the second half of the brand's name by celebrating the traditions of 'smiths' with a modern technology twist, repositioning Dick Smith for now and the future.
'Unleash Your Smith' taps into the maker culture, the trend of DIY, creators and craft, that the brand says is inherent in Dick Smith's history.
"From yesteryear's goldsmiths and blacksmiths to today's Word-Smiths and Beat-Smiths, there is a smith in us all bursting to make something," the announcement of the campaign said.
The integrated campaign by IdeaWorks includes a series of short films that celebrate the maker culture – the smiths out there in their suburban garages, basements, sheds and lounge rooms. The videos explore a series of real-life makers, their passion projects and their stories that unfold.
The 'smith' categories also inform the product segmentation in Dick Smith communications, such as Fit-smith for wearable technology products and Beat-smith, for audio products.
Tom Hoskins, IdeaWorks' creative director says, "Many great tech stories started in garages, and Dick Smith is no different. Maker culture doesn't just make up half their name, it's embedded in Dick Smith's DNA."
The campaign launched on Sunday evening (13 July 2014).
'Unleash Your Smith' TVC
Maker video – 'Malcolm's self-balancing scooter'
Maker video – 'Tom and Ben's sound-reactive video art'
Maker video – 'Alex and His Robot'