This research agency has created a tool that tests new product ideas in 48 hours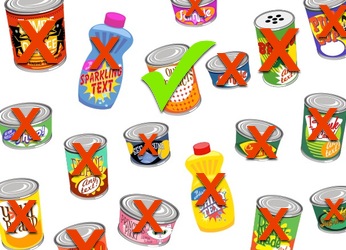 A new tool, called eValuate Express, can identify winning product ideas in as little as 48 hours and improve speed to market for successful innovation, says its creator TNS.
Global research consultancy TNS is launching an express concept screening tool that allows businesses to determine in as little as 48 hours whether a new product idea will drive top-line business growth.
TNS' tool, called eValuate Express, will assess whether an innovation has the potential to attract new customers or whether it risks cannibalising existing products. The agency says it has been developed in response to the increased pressure that organisations are under to get new products to market quicker while reducing failure rates.
"With at least two out of three new product launches in Australia under-performing, companies need to be applying far greater scrutiny to the innovation process," says Mark Hobart, executive director, head of innovation and product development at TNS Australia.
READ: Marketing's series on new product development, part one, part two, part three, part four »
"Companies must determine which concepts are best placed to drive growth before huge budgets are lost on R&D, packaging and marketing campaigns for a product doomed from the start."
eValuate Express is based on TNS's flagship growth tool Concept eValuate, a methodology for improving the accuracy of in-market growth predictions. TNS created the 48-hour express version to prevent expensive mistakes at the earlier stages of the ideation process and guide investment towards winning ideas from the start.
The method claims to measure the incremental growth a concept will deliver by looking at consumer behaviour at an individual level. For example, whether someone has a high or low probability of purchasing the new product. TNS says this allows a much more accurate prediction of the expected value that each customer will provide.
"Most screening promotes a concept with the highest trial potential. This approach is fundamentally flawed because these ideas don't always provide an incremental growth opportunity and may even destroy value through unwanted cannibalisation," Hobart says.