Five ways to create B2B brand advocacy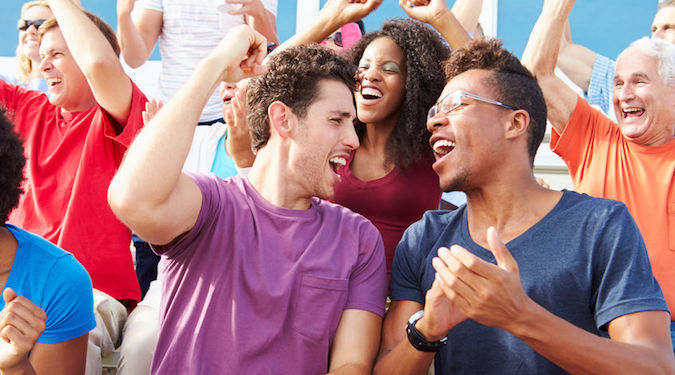 Peter Zafiris has a few examples of brands and campaigns doing a great job of engaging brand advocates.
Remarkable has nothing to do with the marketer. Remarkable is in the eye of the customer, the person who 'remarks.' If people talk about what you're doing, it's remarkable by definition.' – Seth Godin.
By definition a 'brand advocate' is a person or customer who talks favourably about a brand or product, and then passes on positive word-of-mouth messages about the brand to other people.
According to Malcolm Gladwell – author of The Tipping Point, brand advocates are 'connectors'. They love connecting people with others of similar interests and issues. But they also love to share their knowledge, especially when an offering is 'remarkable'.
The tipping point is that magic moment when an idea, trend, or social behaviour crosses a threshold, tips, and spreads like wildfire. For this to occur for B2B brands – brand advocates are needed.
But how do you create this level of B2B brand advocacy – here are five tips:
1. Deliver on your brand promise
You can't create or enlist a brand advocate without being consistent and reliable. Your brand must stand the test of time and prove its worth. Think of Volvo Trucks – a very successful B2B brand. Volvo Trucks brand promise:'Your profitability drives us'.
The promise says it all – implying Volvo Trucks works hard to make their customers and their business successful and profitable. Trucks are expensive pieces of equipment and tend to be bought by serious purchasing people in grey suits. Bottom line is, profit is all that matters.
Making a brand advocate out of a B2B purchasing manager is a feat in itself. When this is achieved, you have transformed a transactional buyer to a loyal brand advocate, who truly gets it.
2. Understand your customers' issues
If you want to develop a brand advocate your B2B brand must know everything it can about them. I don't mean business and personal information, such as telephone numbers and email addresses. I mean business challenges, operational issues, product development roadblocks and even safety concerns.
The closer you are to your B2B customer the more you will understand how and why their business runs. This is critical from a sales and marketing perspective to support your customer in times of true need. What builds better brand advocacy than that?!
3. Create a brand community
Connect your advocates to share experiences and ideas. Find ways to bring them together. Seth Godin talks about this in his book Tribes. Think of Harley Davidson, not a B2B brand but a powerful niche brand with a strong brand community, a cult-like following, even a tribe.
In the B2B world this is hard to accomplish but not impossible. I've started to see some great examples of this where B2B brands such as Sensis bring their B2B customers together in forums to discuss their challenges and growth plans openly. I was part of a forum years ago, brought in as a key customer at the time. There is nothing more powerful than a brand that is willing to listen, ask questions and make improvements according to your feedback.
Doing this immediately makes your customer feel important and like they have a voice.
4. Align your marketing executions with your advocate's success
Reference your advocate's success as a direct deliverable from your offerings, it's good for your advocate and good for your company. I can immediately think of NAB. In its recent campaign it is doing something very different to the rest of the banks. It isn't pushing its products and services. It directly links its products and services with their customer's business and success, with a strong brand promise to match: 'More than money'.
This campaign by NAB is engaging and pulls you in. Clearly communicating its brand promise through their customers allows the audience to start to understand the support and value NAB provides. Clearly demonstrating what is important to its customers allows a powerhouse brand like NAB to communicate its value – that is how it can help its customers get to where they want to go!
5. Create remarkable experiences
Give your brand advocates something to talk about. Excite them, surprise them and engage with them. This can be achieved when you get your brand to just act 'human'.
Too often, B2B brands are perceived as being too mechanical and robotic. Break away from the transaction and provide some value with the experience you can provide. Telstra is a brand that can be easily labelled as being transactional and robotic. I can provide you with a great example of an experience I had with Telstra a few years ago that turned a frustrating situation into an amazing experience. Here goes…
We just moved into our new house and our builder had not connected our phone lines and broadband from the street to the house. After six weeks of trying to get Telstra to fix this for us – I hit Twitter as a last resort and unleashed while mentioning their CEO at the time – David Thodey. I wasn't expecting much, not even a reply really – but I got it off my chest and felt much better!
But what happened in the next 24 hours amazed me. David Thodey (or his Twitter assistant) direct messaged me and soon I had his state operations manager on the phone. Within three days we were connected. This was an experience I will never forget and has brought me closer to Telstra as a customer and has made me a bit of a brand advocate.
Creating brand advocates is a lot different from getting customers to buy your products and services. It no longer matters what you say, your brand today is determined by what you do, who you are and what they say.
In B2B markets, you must start with your sales force, estimators, project managers, or channel to market. They are out there interacting with your end customer every day. If they don't live your brand and become valuable to your customer you're in serious trouble. When they do however, then something 'remarkable' can be created with your brand, one customer at a time.

Image copyright: stockbroker / 123RF Stock Photo