Five ways to use review sites to engage and satisfy online customers
Online reviews can make or break a brand. Nick Lembo offers five best-practice methods for using review sites to reach customers and market your business online.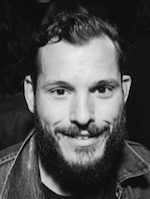 Many businesses today may have a digital marketing strategy, but might not be using review sites to their full extent. Did you know that 78 percent of people turn to review sites like Yelp when they intend to make a purchase?
Review sites have made the consumer voice stronger than ever and are a key area to reach consumers online, but many businesses don't take full advantage of what they offer.
Using free tools on review sites can be one of the most cost-effective ways to reach customers and market your business online, so here are five tips to get you started.
1. Make sure basic information is correct
Your number one priority should be to claim your business page or profile. Once you do this, you want to make sure it contains accurate, up-to-date information about your business.
Consumers expect to find your opening hours, website, address and contact numbers. So make sure you are giving them this basic information they need to find you.
2. Upload high-quality photos
Images do a lot to show consumers what they can expect at your business, so your photos should highlight your store or office, best-selling products or services, and staff. Our data backs up just how important photos are – Yelp users stay 2.5 times longer on business pages with photos!
Make sure you don't just upload a photo of your logo as it's not that helpful for customers.
3. Tell potential customers a bit about your business
Consumers today want to know more than ever about what they purchase. You should tell potential customers about your business and your specialties. According to our data, businesses on Yelp that talk about their business get 4.5 times as many views per month and also rank better in search results.
4. Respond to reviews
One of the best ways to show you take customer service seriously is to respond to reviews. On Yelp, you can respond to reviews publicly or privately. Public messages can be seen by all who view your page and are a great way to engage with existing and future customers.
Private messages are great for thanking customers or finding out a bit more about a particular customer's experience. Almost 80 percent of reviews on Yelp are three stars or higher (out of five), so it's most likely that you'll be receiving positive feedback online.
Whether you're responding to a good or not-so-good review, make sure you respond to online feedback the same way you would in person. This means thanking reviewers for their feedback; responding diplomatically; and, if you do have any points of difference with the review, addressing those calmly.
5. Point people to your digital presence
Instead of incentivising reviews, you should point customers to your business' presence online. Letting people know where to find you online without directly soliciting reviews will ensure your business' online reputation grows organically, which is what consumers trust most.
Sometimes a simple visual reminder makes the biggest difference, so put up a window sticker or a link on your website if it makes sense for your business.

_
Nick Lembo is Yelp's manager of local business outreach. He works with business owners to help them navigate the world of online reviews. He is on Twitter @nicholaslembo. You can claim your Yelp Business Page for free at www.biz.yelp.com.au and download the Yelp app for business owners here.