Four steps to best practice design thinking in CX projects
Grace Kraus outlines four keys to marketers who want to implement design thinking and stay ahead in the ever-evolving customer experience game.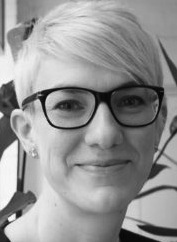 Businesses are struggling to keep up with customers' constantly changing demands. These days, customers are spoilt for choice when it comes to which brands they interact with online.
They are constantly choosing which timely, personalised messages they will pay attention to and whether to provide feedback in the pursuit of rewards and incentives. Couple this with the smorgasbord of online platforms on which they are interacting with brands and there's no wonder it's harder than ever for marketers to reach their customers.
How can marketers stay ahead of the ever-evolving customer experience game? Design thinking.
As a customer-centric approach to innovation, design thinking integrates the needs of users, the requirements for business, and the creative possibilities for a solution. Businesses can find value in design thinking from its ability to not only meet changing customer expectations faster, but also predict them.
Design thinking is problem-solving at its best, and involves both analysis and imagination. Customer-centric digital solutions are critical to a business' innovation strategy, and can translate into measurable returns for businesses and their users.
–
Related: Check out Marketing's 'The Marketer's Guide to Design Thinking' trend briefing »
–
Here are four simple ways businesses can effectively implement design thinking to drive positive impact.
1. Adopt a customer-first approach
Adhering to customer needs, and delivering what they expect from the brand requires a sound understanding of who users are and what they want. Empathy is a key element of the design thinking process, as it allows businesses to put themselves in their customers' shoes, and understand things from their perspective.
Having an open dialogue with customers can enable a constant feedback channel to monitor and act on.
Users want simplicity when interacting with digital technology, and businesses need to digitally augment and realign their core capabilities to deliver the outcomes their customers really desire.
This means businesses must embrace new and emerging technologies, to not only meet but exceed customers' expectations. Design thinking and hypothesis-driven development can play a key role in reaching these goals by choosing the new technologies to implement based on customer preference.
2. Get the entire organisation on board
Design thinking should be at the core of strategic development and organisational change, and involves whole-team engagement. A top-down approach to improving customer experiences should be set by the CEO's vision of how the organisation creates and delivers CX; a vision that is shared with and understood by all parts of the business.
Engaging staff with the processes and outcomes of the design thinking process can help overcome any feelings of 'inertia' or resistance to change, which is common when business requirements are changing.
This enables the transformation to be implemented more seamlessly and effectively. By having a thorough and inclusive design thinking process, all parts of the organisation can feel directly involved and, therefore, actively support the program.
3. Establish innovation hubs or labs
Effective design thinking among teams can take place in innovation hubs and labs – a space where the most incredible ideas are encouraged to flourish. Within this creative space, ideas can be constantly experimented and exchanged, ensuring the most superior customer experience initiatives are developed.
According to a recent Forrester report, 69% of mature digital businesses have introduced an innovation taskforce to identify new sources of value for customers. This trend of organisations promoting employees to be 'design thinkers' encourages new skill sets to be developed and embeds design thinking as a core competency within the organisation.
4. Embrace external collaboration
The creative and innovative ideas provoked by design thinking can also flourish through external collaboration. Businesses realise they don't have a monopoly on ideas, and need to be constantly pushing themselves forward. The growing need for businesses to collaborate better directly correlates to their need to deliver higher quality CX.
The use of collaborators to build on ideas, or to even create new ones that were not possible before, is a great way to ensure the practice of design thinking remains open and flexible.
With innovation remaining a key priority for many businesses, tangible and implementable solutions are highly sought after. Design thinking is a simple and cost-efficient way for businesses to begin actively encouraging their staff to generate innovative ideas and promote a supportive environment where the best CX initiatives are developed.
Grace Kraus is head of design experience at Squiz
* * * * *
* * * * *