Foxtel's new campaign to 'Make It Yours'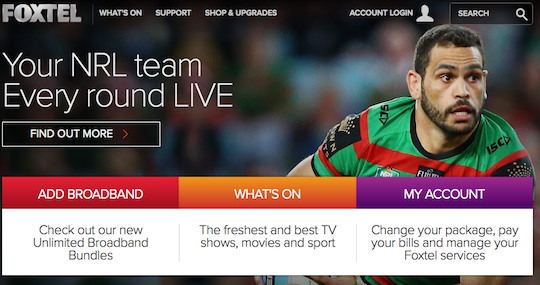 Foxtel has launched a new direction for the brand with a campaign to 'Make it Yours.'
Creative for Foxtel's new campaign by WhybinTBWA Sydney and Foxtel's in house creative agency, Felix, aims to celebrate the varying ways Foxtel subscribers can consume the pay TV service's  content.
The integrated campaign includes a two-minute film execution to launch the highly anticipated upcoming season of Game of Thrones. Five other films are included, as well as digital, print and social activations.
"It's a lesser known fact that every customer can stream Foxtel anytime, anywhere, via our Anytime menu and Go app. Our unmatched investment in content also means that we offer the widest selection of the world's best new shows, from home and abroad. IT's exciting to launch a long term campaign that can bring all these benefits beyond sport to life," says Rob Farmer, Foxtel's director of content marketing.
"We are immensely proud of this first campaign that launches a new long term platform idea for Foxtel. The spirit of collaboration and creative excellence working with the Foxtel marketing team and Felix has been evident from our very first meeting," says Paul Bradbury, CEO at WhybinTBWA, the global advertising network.
2.7 million Australian homes subscribe to Foxtel, paying up to $135 a month for its content.
Recent years have seen it come up against the rising prominence of more affordable online on-demand services such as Netflix, Stan and Presto.
"Foxtel is basically a dartboard for digital disruption," says Simon Whinney, CEO of Allan Gray Australia, a fund manager which holds shares in Southern Cross Media, APN News and Media and Fairfax, as quoted in the Sydney Morning Herald.