Media news: digital radio, the world game, Fairfax, APN Outdoor's social economy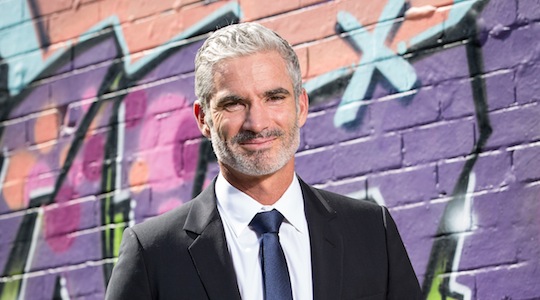 Digital radio uptake increases on the back of instalment in more new cars, SBS gain broadcast rights to 2018 FIFA World Cup, EPL and EURO '16, Fairfax journalists stage walk-out, APN launch Social Economy Presentation, and Muscle Up Media enters liquidation, in our media wrap for 22 March 2016.
Cars drive digital radio traffic
Installation in new cars has help lift digital radio uptake to 25.3% of the population of Australian metropolitan capital cities, according to new data from Commercial Radio Australia (CRA).
More than 307,500 new cars were sold with digital radio installed in 2015 – which equates to 27% of new vehicles sold – up from 98,400 a year earlier.
"Australians love listening to radio in their cars, and it remains by far the most popular entertainment choice when driving," says Joan Warner, CEO of CRA
SBS' world game victories for EPL, FIFA World Cup and EURO 2016
SBS has made two large international football broadcast announcements in the last week.
Today, the network has confirmed it has secured the exclusive free-to-air rights to Euro 2016 in June.
Last week, the announcement was made that via a deal with Optus, SBS will broadcast one live match per day of the 2018 World Cup, including the opening match and all Australian matches, as well as four matches from the round of 16, two quarter finals, both semis and the final.
The deal will also grant SBS broadcast rights to some games from the 2017 FIFA Confederations Cup, and the 2019 FIFA Women's World Cup.
A similar deal with Optus will mean free-to-air broadcasting of one English Premier League match per round for the next three seasons, featuring every EPL team at least once throughout each season.
The Optus deal will mean football fans in Australia will enjoy more than double the existing number of international football matches on free-to-air.
Fairfax journalists walk out after announcement of proposed cuts
Journalists from publications including The Sydney Morning Herald, The Age, The Canberra Times, the Brisbane Times and The Australian Financial Review are took unprotected industrial action last week relating to an email announcement to editorial staff notifying of proposed cuts, including 120 planned redundancies.
Photos on social media on Thursday and Friday showed staff walking out of offices, many planning to strike over the weekend.
Fairfax publications continued to print and publish online over the period.
The Media and Entertainment and Arts Alliance (MEAA) estimated the cuts amount to one-quarter of the editorial workforce.
"We are operating in an ever-changing highly competitive media environment which involves rapid evolution of our publishing mode. THe initiatives we have proposed are part of that adaptation and are necessary to sustain high quality journalism," said Fairfax CEO Greg Hywood.
APN's 'Social Economy' research hits the market
Focussing on the synergy between mobile, social media and outdoor advertising, APN's 'The Social Economy' aims to dig into consumer's mobile behaviour and the cohesion and potential brand amplification available when combined with APN Outdoor's Elite screens.
As part of APN's fourth annual Headline Series, a collection of research led presentations exploring audience behaviour and how consumers engage with outdoor mediums.
The Social Economy aims to drive the idea that APN Outdoor's Elite Screens offer the perfect broadcast platform to drive real life conversations onto Twitter, and vis-versa.
A key case study in the presentation is the national partnership between Twitter and APN Outdoor via the Australian Open Campaign in which APN Elite Screens were engaged to amplify unique hash-tags and broadcast incentives.
The presentation is to be released this week.
Muscle Up Media Pty Ltd (formerly Fit Media) enters liquidation
Muscle Up Media, the publishing company, which until now has published several magazines, including Oxygen and Men's Muscle & Health has entered into liquidation, and will no longer trade and will no longer publish, nor distribute any further magazines.
On March 17, a notice was sent to all existing subscribers, advising them to lodge a claim against the Muscle Up for the balance of their subscription agreements.
An entity named Challenger Media Group has taken over the publication of Oxygen and Men's Muscle & Health and has offered subscribers a one-time 50% discount for subscriptions, but as they are a separate entity, will not honour or transfer any remaining value of any prior subscription agreements with the company.
The liquidation is being overseen by Worrells Solvency and Forensic Accountants.