Furry friends: 'Airbnb for pets' start-up partners with retailer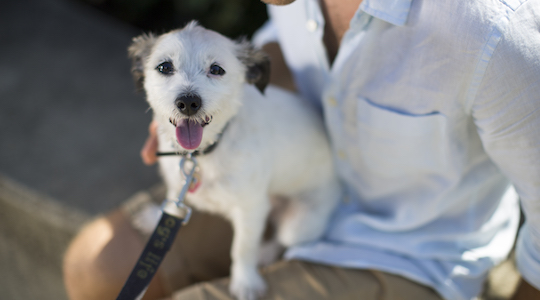 Mad Paws, the Sydney-based online pet-sitting startup has announced a large scale partnership with pet industry heavyweights PETstock, Australia's largest locally owned and operated pet retailer.
The self-proclaimed 'AirBnB for pets,' Mad Paws disrupts the pet care industry by allowing users to connect with local, trusted pet minders for their animal companions, instead of having to use boarding kennel services.
Day care and walking services are also on offer.
The partnership will enable customers at PETstock outlets to book pet sitting services in-store and also via the PETstock website www.petstock.com.au
Mad Paws and its 5,500 pet minders across Australia has enabled PETstock to offer pet minding to its full customer base.
"Pet owners see their pets as part of the family and want the satisfaction of knowing they'll be cared for if they have to leave them for a day, a week or longer. The Mad Paws partnership will help us to provide a solution to that need," says PETstock CEO Shane Young.
For Mad Paws, the partnership provides a huge marketing channel to PETstock's customer base in over 120 stores Australia wide.
"This partnership will drive awareness among PETstock's large community of pet owners. In addition, their management team shares our vision and is committed to make this a success. Our goal is to be the number one solution for pet minding services Australia-wide and this partnership places us in an excellent position to achieve that," says Mad Paws CEO Alexis Soulopoulos.
The Australian pet care industry is worth an estimated $9 billion a year.
There are 7.5 million cats and dogs in Australia, and the trend of the 'humanisation of pets' has meant a growth in pet care retail spending on grooming, entertainment and other products.
Mad Paws raised $1.1 million in capital in 2015.