German publisher to buy ACP Mags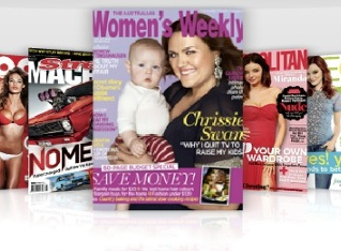 Nine Entertainment Group's publishing division, ACP Magazines, could change owners within days, according to reports in the Daily Telegraph this morning.
German firm Bauer Media Group has emerged as the most likely contender to take over the magazine group after months of speculation over it changing hands, with Seven Media, WIN, and Telstra all included in rumours at various stages.
"Talks are at an advanced stage. It is happening," the Tele quoted an inside source as saying, referring to negotiations with Bauer, one of the world's largest magazine publishers with annual turnover of roughly AU$2.5 billion.
Founded in 1936 by Frank Packer, ACP remained in Packer hands for much of its history, before Nine Entertainment Group was taken over by foreign private equity firm CVC Asia Pacific in 2008. ACP publishes more than 85 titles, including Australian Women's Weekly, Cosmopolitan, Top Gear, Zoo Weekly, Woman's Day, and Cleo.
Australian media icon and founding editor of Cleo, Ita Buttrose, was quoted as saying the sale to foreign hands was symptomatic of the condition of Australia's economic landscape: "We are selling business, we are selling the farm, we are selling the manufacturers, we sold Vegemite… Soon everyone will own Australia and Australians will own nothing. I suppose this is the price you pay for being part of the global economy," the Tele reports Buttrose saying.