Google drops Wildfire: how should social marketers react?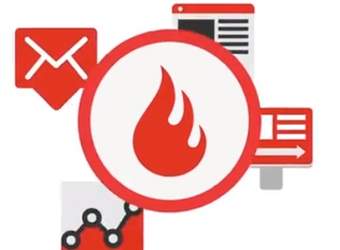 Richard Jones, CEO of social marketing activation platform EngageSciences, writes this guest post on what Google's killing of Wildfire means for social marketing.
After acquiring it less than two years ago, Google has announced it won't continue with its social marketing platform Wildfire, leaving thousands of customers without a technology partner to engage consumers on social channels, build campaigns and manage the community. Why would Google do this in such a short timeframe after spending a hefty $350 million price tag for the company? And what does that mean for social marketing in general?
Well, the answer, I believe, lies in a combination of two major factors. The first is culture. Google's business model is based on technology solutions that don't require human interaction to support them. However, in the world of social marketing, it's impossible to deliver great success without human guidance and support in the form of account management, best practice and quarterly reviews. This is particularly the case in a nascent industry that is changing so fast. This requirement to commit human resource to help clients hit their business objectives doesn't play well with Google's modus operandi. Google realised this and the future of Wildfire within the tech giant's umbrella was effectively decided. It would be jettisoned.
The second key factor is the dramatic speed of change within social marketing. The social platforms are adopting new business models and opening up new opportunities on a daily basis, making it a prerequisite that innovation by technology platforms has to be the currency of success. That's really hard when you're a large global tech giant. Wildfire was at one point run by a handful of really smart people that could make decisions quickly and innovate at speed, with little consequence outside their own operations. That freedom just doesn't exist in large companies. New feature development always slows down and integration becomes the focus rather than innovation.
The problem for Google, Salesforce.com, Adobe, Oracle and other large tech companies that acquired early start-ups such as Wildfire is that social marketers are basically experimenters. They have been from the beginning. If there's a new channel, they're on it. If there's a new approach to engagement, they embrace it.
So if social marketers are experimenters, how should they react to Google's announcement about dropping Wildfire?
Well, I for one say keep experimenting. That's where the best results come from. The opportunities are there. There are new channels to experiment with, such as private messaging platforms like Snapchat and Kik. There are over 1.6 billion people on these platforms now – that's more than on Facebook and LinkedIn put together.
Broadening social campaigns from Facebook to Instagram, Pinterest, Vine and Twitter opens up many new options for marketers.
Curating the best content fans are creating on these channels and publishing it to your website can turn a boring brand site into a social hub, alive with content that reflects your biggest assets – your customers, your fans and your advocates. Building social loyalty programs that reward your best fans for connecting with you, your content and your campaigns helps you give something back.
Lastly, tracking how consumers are interacting with your campaigns and content across channels allows you to build up an audience database that will help power your other marketing channels for years to come. Make sure you have the tools to do this, to help your organisation learn from the plethora of data that is out there about your customers and their friends.
This really is a moment in time where we will see a huge impact from the decisions made by social media managers. Keep on experimenting. I believed this so passionately that I put the word 'sciences' in our company name. In my experience, social media managers have been some of the most innovative experimental marketers the industry has ever seen. I salute you all for that.
Google's announcement about Wildfire should be worn by all in the social marketing community as a badge of honour. You're a tough lot to keep up with. Don't stop pushing boundaries.
Richard Jones is CEO of EngageSciences, a social marketing activation platform the aims to enable brands to harness the power of their advocates across social networks and digital marketing channels.