Google's adtech rebrand – what Google Marketing Platform means for advertising
The launch of Google Marketing Platform is a step towards a more consolidated approach, and reflects the evolving advertising scene, says Aaron Brooks.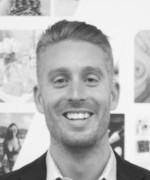 Last week, Google announced it would be streamlining its advertising technologies into three products: Google Ads, Google Marketing Platform and Google Ad Manager. These offerings replace Adwords, the system used to monetise search, and DoubleClick, software that monitors ads and their views. The consolidation is only a subtle rebranding exercise for Google; more suitable names for evolved offerings.
The biggest change is the way Google is choosing to market itself, rather than how the platforms will operate. More interesting is the wider shift in advertising that has convinced Google to make the changes.
Accomodating the move to mobile
AdWords was hugely popular following its launch in 2000, giving users an opportunity to buy ads through search terms, text or banner ads. What it didn't do was offer the flexibility to reach customers across different types of behaviour – desktop and mobile.
Now that so many are accessing the internet on their phones, an update was needed to reflect this changing behaviour – and satisfy advertisers' demands.  Google's ad network will offer a more targeted approach focusing on the user, with spend allocated across different platforms.
Making small businesses welcome
Google, along with Facebook, dominate the online ad scene with the two accounting for 56.8% of all U.S. digital advertising spending alone. Something Facebook has done particularly well is offer options for small businesses to advertise on its platform. Google's new shift attempts to mimic this, proving it's not just for larger cooperations to use and giving itself a chance to capitalise on the opportunities small business presents. The Smart Campaigns option will have a set form so companies can create ad and set goals quickly and easily thanks to automation and machine learning.
A tempting self-serve option for less established companies.
Putting the user in the driving seat
This new order also empowers advertisers to find their own blend of tech ingredients to make an ad. A new Integration Centre explains how the new tools work together and how to connect them. But it's not only Google's own tools that can added to the mix. Partner technologies will integrate directly into its API, meaning assets can be surface straight into the platform. This cuts out the middle man – or the agency – giving the user more options.
It's part of a wider trend. 35% of brands have broadened their reliance on in-house programmatic media buying and curbed the role of outside agencies, according to a 2017 survey from the Association of National Advertisers. Seeing as AdWords launched in 2000, this rebrand was 18 years in the making, but it's unlikely the next shake up will take as long. There are hurdles that Google must overcome in the not-so-distant future. The first is the threat posed by home assistants and the prediction that by 2020 half of all searches will be voice.
Google will need to find a way to monetise this new journey, in a way that doesn't feel like an ad butting into a conversation with your assistant. There is also the fine line to walk between giving advertisers the user behaviour data they demand and protecting user's privacy. Data drives programmatic advertising, ensuring ads are shown to the right people at the right time. However as people grow increasingly concerned about the amount of data tech companies hold – and regulations like GDPR come into effect – a balance will need to be struck.
Finally, Google will need to be ready for the ultimate disruptor, Amazon. The ecommerce giant is preparing to muscle in on the advertising industry with a self-serve programmatic system. Its aim is to work with adtech companies, digital agencies and media companies to make the process as easy as it have made online shopping. Big ambitions considering Google and Facebook's domination, but eMarketer predicts Amazon will account for $6.4 billion in digital ad sales in the US by 2020.
Amazon also holds the privileged position of being 'plugged in' to what consumers buy, without the need for uncertain attribution data.
Aaron Brooks is co-founder of influencer marketing platform, Vamp.
Image copyright: naypong / 123RF Stock Photo