Google's Q4 revenue jumps 36%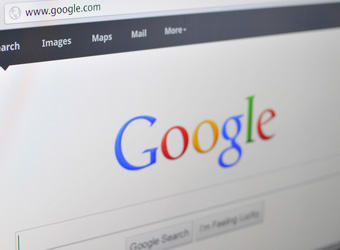 Google's fourth-quarter revenue was up 36% year on year, thanks to continued growth in its advertising business.
Revenue for the quarter, ended 31 December, was US$14.42 billion, up from US$10.6 billion a year earlier, Google announced Wednesday. The figure excludes the commissions and fees that Google pays to other sites that run its ads. Taking those into account, revenue for the last quarter was US$11.34 billion.
Net income was US$2.89 billion, or US$8.62 a share, compared to US$2.71 billion, or US$8.22 per share, in the fourth quarter a year earlier, Google said. The latest figure includes the loss from Motorola's set-top box business, Motorola Home, which Google agreed to sell in December.
On a pro forma basis, excluding the Motorola loss and other one-time items, net income would have been US$3.57 billion, or US$10.65 a share, compared to US$3.13 billion, or US$9.50 per share, in the fourth quarter of 2011, Google said.
In a statement, CEO Larry Page said Google's full-year revenue topped US$50 billion for the first time – "not a bad achievement in just a decade and a half," he said.
Google announced its acquisition of Motorola Mobility last May, in a move intended to accelerate its mobile computing business. It announced a plan to sell the Home division to Arris in December for US$2.35 billion in cash and stock. The transaction is expected to close this year.
During a conference call with analysts, Page highlighted the importance of maintaining focus for the company. "We face so many opportunities it's always important to thoughtfully invest in the right areas where we can have the greatest impact," he said. "We don't want to spread ourselves too thin."
Google execs said they've inherited a 12- to 18-month product pipeline from the Motorola transaction that "we're still working through". Google's consolidated revenues would have been US$15.24 billion had Motorola Home been included, the firm noted.
Revenue from Google's own websites made up two-thirds of its total revenue and was up 18% from last year. Revenue from its partner sites generated 27% of revenue, an increase of 19%, Google said. Its 'other' revenue category accounted for the remainder.
Paid clicks, or the clicks on search ads that advertisers pay for, grew by 24% on 2011′s fourth quarter. However, the cost of paid clicks, or the money Google charges when someone clicks on an ad, fell by 6%.
With Macworld.