Groupon reports $42.7m loss, turns focus to mobile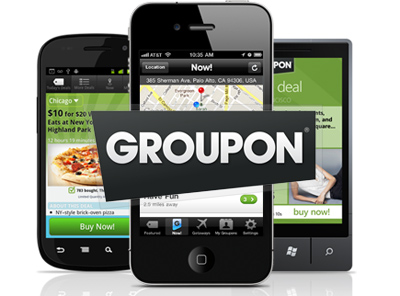 In its first earnings report as a public company, group buying multinational Groupon recorded a $42.7 million loss for the three months to 31 December 2011.
The company, which made headlines last year as the largest technology IPO since Google, also cut its marketing spend in the quarter, by nearly $50 million compared to the same period in 2010.
In the announcement of its fourth quarter results, Groupon reported a 194% year-on-year revenue increase, up to $506.5 million, and a 275% year-on-year increase in active user numbers to put their member base up to over 33 million.
In 2012, the group buying giant anticipates revenue upwards of $510 million and plans to introduce features to make the deals it sends to customers more personalised as well as push its mobile feature, Groupon Now.
Worldwide, more than 26 million people have downloaded Groupon Now's mobile app, which offers deals based on a person's location, to their smartphone. Launched six months ago, the app is available in 31 markets and served deals from nearly 20,000 merchant partners in North America in 2011.
Groupon, which was valued at nearly $13 billion when it floated last year, made a larger loss in quarter four of 2010 – $378.6 million. The company attributed the net loss to the costs associated with its new international operations.
Its chief executive, Andrew Mason, says, "We will continue to invest in new services and tools that help our merchant partners be more successful and drive local commerce around the world."
According to digital news site, AllThingsD, Mason also hinted at new features coming in the first quarter that would allow the company to send more targeted deals, based on gender, interests and past buying behaviour, rather than simply location.
He said: "It allows us to say, 'Please stop sending me pole-dancing lessons'. That's been a much-requested feature."
Groupon cut its marketing spend to $156,461 in the quarter, down from $200,927 in the same period of 2010.