Guardian to set up shop in Australia, hire local journalists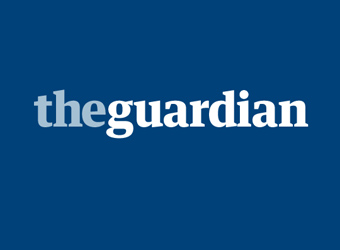 The Guardian will launch a digital Australian edition this year, backed by internet entrepreneur Graeme Wood.
The venture will see local hires made, both in editorial and technology, and is to be headed by the Guardian's deputy editor Katharine Viner, when it launches "in the coming months".
"We will build a small Australian team to cover the issues that really matter to the nation and connect our Australian readers to the Guardian's global network of correspondents and commentators," Viner says.
"We already have a large number of Australian readers, who tell us they want more of our on-the-ground reporting, lively commentary and groundbreaking open journalism."
It is understood the edition will be in website form, with no plans to publish in app format revealed. One local hire has already been made, with Paul Chadwick, the outgoing director of editorial policy at ABC, to become a non-executive director of the publication.
The precise number of staff to be hired was not revealed.
The Guardian's global digital audience passed 70 million unique browsers in November – 45 million of those outside the UK – according to the latest Audit Bureau of Circulations figures. The publisher made a similar move into the US market in 2011.
Alan Rusbridger, editor-in-chief of Guardian News and Media, calls the Australian launch the "natural next step" for the Guardian, as it also seeks to create closer ties with Asian audiences.
"As a global media organisation with a history of growth and ambition, this is a natural next step for Guardian journalism," Rusbridger says. "Our Australian digital edition will not only offer our unique take on Australia, a significant nation both regionally and globally, but will also serve as a base for reporting on, and engaging with, people across Asia."
"It will be of real benefit to our global audience, to see how dominant questions of our time – economics, geopolitics, climate change, immigration, media, democracy and more – are being grasped in such an important part of the world," Rusbridger adds.
Wood, who founded travel accommodation service wotif.com and has an estimated worth of AU$350 million, will be the founding investor in Guardian Australia, but will not hold shares or be a member of the board. The investment, the scale of which is undisclosed, follows Wood's backing of not-for-profit news website the Global Mail.
The Guardian will seek to make further commercial partnerships to build its Australian operation.