Havaianas attempts to get into dictionary for 50th anniversary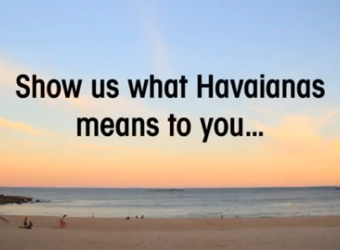 Thong brand Havaianas has launched a campaign to celebrate its 50th anniversary by attempting to get its name in the dictionary.
The Brazilian brand aims to follow in the footsteps of Hoover and Speedo by being listed in the Macquarie Dictionary for having become a generic term, in this case for thongs, in the Australian vernacular.
The campaign, created by experiential agency Play Communication, launched with a giant Havaianas logo outside Sydney's Customs House and a weekly competition online that asks entrants to share what the brand means to them and upload a photo to go into the running for 50 pairs of Havaianas.
A microsite – www.ihav.com.au – has been designed to collect the entries which will be used to support to application to have the name listed in the dictionary.