Heineken launches new OOH campaign with Melbourne artist Reko Rennie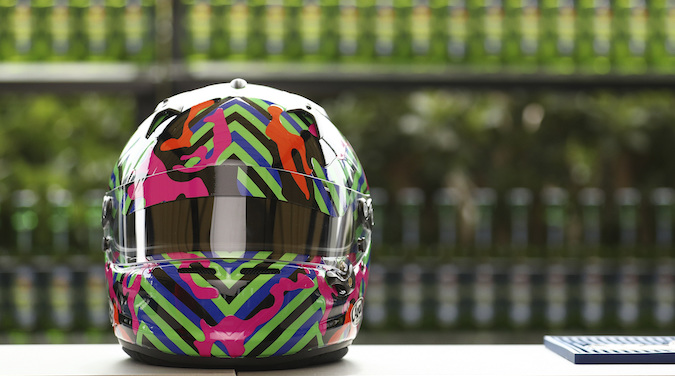 Heineken 0.0, the boozeless bastion of Holland's biggest brewer, has partnered with Formula 1. It will be bringing the work of Melbourne-based artist Reko Rennie to a broader audience. 
The campaign will feature Rennie's art, which draws inspiration from the Yarra River. It is intended to celebrate Melbourne's culture and inclusivity. The campaign is coinciding with the return of the Formula 1 Grand Prix to Melbourne, which Heineken is sponsoring. 
Willemijn Sneep, the Heineken country manager for Australia, said: "Melbourne is returning as the cultural epicentre of Australia and a true global city. As part of our title race sponsorship of the Formula 1®, we want to celebrate the diversity of local Australian culture and showcase this to the world stage. Partnering with artist Rennie gives us the opportunity to connect local culture to the race, inspired by the Yarra. The result is a visual symphony that will be part of the backdrop at an event that will breathe life and vitality back into a wonderful city that has had to endure so much."
Rennie's artwork will adorn the racetrack. It will also be featured in OOH activations across the city and on social media. 
Saatchi & Saatchi Australia, the agency behind the campaign, hopes the ads will bring attention to Melbourne's vibrant culture. The hope is to provide a snapshot of the iconic city to Formula 1's audience around the world. This story is done with artistry that is emblematic of Melbourne's diverse identity. 
Rennie says he is very pleased with the outcome of the project, and provided some insight into his inspiration. 
"The Yarra as the essence of Melbourne was our starting point, along with the twists and turns of the Melbourne circuit. I've used blue and green to honour the Birrarung (the Aboriginal Wurundjeri place name for the Yarra), which holds enormous cultural significance to the original inhabitants of Naarm (the Aboriginal Wurundjeri place name for where Melbourne is located)," says Rennie.
He also utilises a camouflage pattern which intends to flip the concept of invisibility on its head. "Rather than the traditional idea of camouflage – blending in and hiding – my urban camouflage design is a celebration of my Aboriginal culture and identity."
In addition to the OOH marketing, Heineken is also planning a "Heineken Pitstop" free event. The event features live performances from Melbourne musical acts such as NERVO, PNAU, and Client Liaison. 
The ads will be displayed at Formula 1 Heineken Australian Grand Prix from the 7 – 10 April, 2022.