Snap releases research of Gen Z's 2022 trends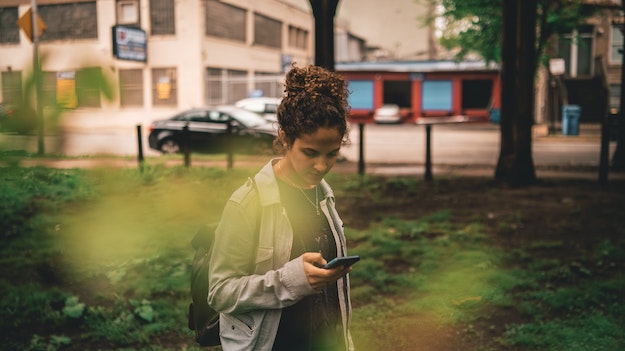 Snap Inc., makers of Snapchat and Bitmoji, have released research commissioned from Crowd DNA about Australia's Gen Z cohort. The research contains essential insights for marketers about the next generation. 
The research found three key characteristics defining Gen Z in 2022: visual communication, connection, and positivity. The study surveyed 19,000 Gen Zers, whom Snap has branded as the "Snapchat Generation", across 16 countries.
The three traits mentioned above are manifesting in important ways in regards to Gen Z's interaction with the economy. 
The first insight is that visual communication lies at the heart of digital interaction for this generation. Gen Z is responding to the isolating effect of social media by attempting to utilise it in a way that is more similar to approaching a person and having a conversation. 
The data showed that 89 percent of Gen Z have used some form of imagery when messaging friends. They do so to express themselves more creatively and visually. 
If this is the way that the next Gen communicates, is your brand incorporating these behaviours into campaigns?
Visual marketing
This is the way this generation communicates online. Brands should be looking into incorporating more visual content in their marketing. 
Personal connection
Another insight from Snapchat's study is that Gen Z favours brands that make a personal connection with them. The fact that the pandemic hit in such formational years for this group is certainly fueling this desire for connection. 
One area in which companies can grow this connectivity is through Augmented Reality (AR). The research found that 54 percent of Gen Z felt that using augmented reality filters and lenses allowed them to feel more connected to a brand. For example, fashion brands can create AR filters that show the user wearing their clothes.
Another method for achieving this goal is with AI. Brands can potentially make use of AI influencers, such as Sophie, to connect with users "individually". That may be a few years off. 
But perhaps something to start thinking about now?
Path to purchase using AR
The third insight shows that AR shopping is a growing trend for Gen Z. The study shows that 88 percent of Gen Z are interested in using AR to shop. Seventy-nine percent say that they'd like to use AR to sample makeup and try on clothes.
Fifty-nine percent say that AR will make life easier.
Positive online spaces
The final insight from Snap is that Gen Z is flocking to online spaces that feel positive. 
The implication here is that Gen Z may be more interested in digital spaces where they have more control over what they see. This could be why Snapchat remains popular for this group. It lacks the anger and negativity that have previously been attributed to Meta and Twitter. Users only see what they've opted into. It offers a more personalised experience
Brands need to take note of the new digital spaces Gen Z are creating and living in that offer the positivity they're seeking. Furthermore, they need to consider how they can offer marketing that is connective and interactive. 
Gen Z is not going to want to see lazy, static ads on the side of their Meta sightline. They will prefer to have a physical digital space they can visit to interact with the brand on their terms. Gen Z is not as interested in having information fed to them like we Millennials are. They are more savvy, and will decide what they interact with. 
What happens next
Your best bet is to create digital environments that reflect their values. Authenticity is imperative to Gen Z. It won't feel so much that you're trying to seduce them, but that you've created something you like and want to share. 
The research highlights the change in how this generation consumes digital media. It is a much more deeply ingrained part of their lives, and as such they know where to access the content they favour. They also like for brands to provide them tools with which they can express themselves online – hence the AR and camera-centric usage of social media. 
In short, Gen Z is a wealthy, active group. They value authenticity, positivity, and interactivity in their digital environments. Start thinking about how you can meet them there.