Here's my dead dog, where's my award? – live from Cannes Lions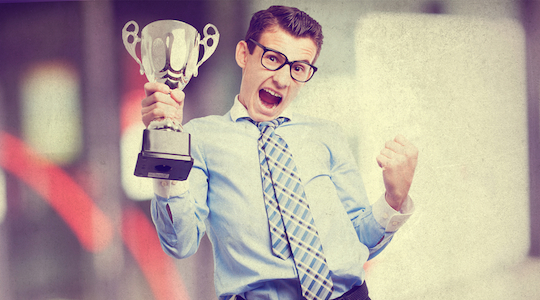 Great marketing is always about selling, writes Rob Morrison, creative director of OgilvyOne Sydney.
More than 20 years ago, a group of frustrated creatives ran an ad featuring that provocative headline, with a truly horrific image.
It was in response to the major award shows being dominated by charity advertising. Mainly because kids and animals generate a more emotional reaction than cars and phone calls. The award shows changed their criteria as a result and, in the ultimate irony, the 'dead dog' ad then won major awards.
Why is that important? Because the same pattern is now appearing with marketers.
Remember when Corporate Social Responsibility was a small part of a company's marketing? They had a separate team reporting into the PR Department. They had a small communications budget for a few strip ads. Their measures of success were company 'love' – not hard sales targets.
Well, apologies to Bob Dylan, but the times they are a changin'.
I'm now well into the six days of judging at the Cannes Direct Lions and I've lost count of the number of entries where the social cause is firmly front and centre. In fact, in several instances, the cause is all there is.
So right now there are marketers all round the world with a four step process.
Find a social cause,
search for a tenuous link so your brand can become an advocate,
generate ideas and spend big money to solve the social issue,
and crowbar your brand back into the activity if necessary.
We've seen brands take on getting kids off the street, fostering adult relationships, promoting healthier sex and preventing domestic violence.
Please don't get me wrong. These are all worthy causes. They all need addressing. They are all 100% worth solving. And it's a sad indictment that so many governments have made so little progress with public money.
But is solving a social issue really better than solving a business problem? Does it generate more leads? Or convert more prospects? Or win back lost customers?
It struck me today that David Ogilvy would have a very firm view on that. I think the man who wrote We sell or else would have been particularly unimpressed. He saw the skill in insight-driven, benefit-focussed communication with a clear call to action. In short; selling.
To me, great marketing is always about selling. You're either selling short term via response driving activity. Or you're selling longer term by changing a brand metric. But you're always selling; solving your customer's problems with your products or services.
I guess if marketers really, truly want to impact a social issue, there is a better way. Just cut a cheque for your annual marketing budget to the charity already addressing the problem.