Unabashed, unapologetic: Holden tells women 'Nothing to Prove? Prove It'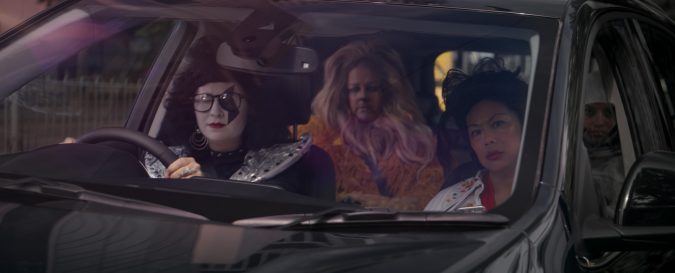 Holden releases its new campaign for its latest SUV Equinox model that targets and celebrates women.
Holden's latest campaign, 'Nothing To Prove? Prove It', positions the new Holden Equinox as the car for women who are unapologetic about how they choose to live their lives.
Created by The Monkeys, the campaign includes two 45-second television commercials – one features a group of women driving from a what they assumed to be a 'fancy dress' school reunion, and the other sees a mother getting carried away (literally) at her daughter's first concert.
The campaign also includes a selection of 15-second spots – centred around a family road trip, a school pick up, and a car park.
In a statement, Holden general manager for marketing communications and digital Natalie Davey said that this was "more than a campaign".
"Celebrating the thousands of women who have nothing to prove by driving the new Equinox, we are creating more than a campaign; we are establishing a safe space for women to discuss, relate to and share the moments where they can be themselves," Davey said.
The campaign launches this week across broadcast, print, digital, OOH and on Holden-owned social channels.