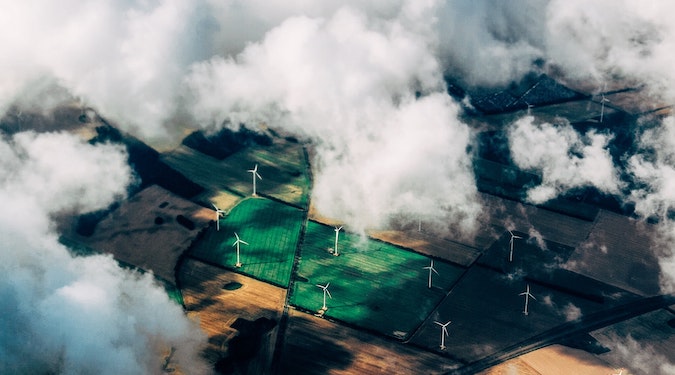 Two-thirds of ASX100 companies now reference the Sustainable Development Goals (SDGs) in its marketing-led reports. But research shows that only 15 of these companies are committed to reach net zero emissions by 2030. Clancy Clark explores.
While the SDGs might seem ambitious, some of Australia's trailblazer companies, such as Bank Australia, Atlassian, Who Gives a Crap, Future Super and Slyp, are already operating by some of the most progressive sustainability policies and practices. 
Recent analysis from BrandCrowd also revealed companies are increasingly searching for eco-friendly logo designs to promote sustainability in branding, with earthy designs such as floral or ocean logos experiencing an 1,800 percent jump year on year. 
In celebration of Earth Day last week, we called on our network of over one million designers at DesignCrowd to revamp the logos of these five companies, aiming to represent their sustainable mission through branding. 
Here's what we received:
Bank Australia
As one of Australia's most environmentally conscious banks, Bank Australia has been carbon neutral since 2011, has been running off 100 per cent renewable electricity since 2019 and is currently working towards the goal of cutting emissions by 16 per cent by 2025. 
Drawing on the bank's 'Eco-Pause' initiative, which aims to redirect customers to invest their money in solar panels, batteries and water tanks, designers revamped the pink logo into a solar panel to celebrate this trailblazing company in corporate sustainability. 
Designer: Sergio Coelho
Atlassian
Atlassian has been running on 100 per cent renewable electricity since 2020, with the aim of achieving net-zero emissions by no later than 2050. Designers transformed the classic blue Atlassian logo to green to elevate the tech giant's focus on the green economy.  
The revamped logo also features two intertwining leaves, to represent the Aussie-born unicorn's connected approach to company-wide sustainability. The use of leaf imagery symbolises the rainforests and plant life that is able to thrive in an economic model that favours renewables over fossil fuels. 
Who Gives a Crap
Toilet paper is something Aussies use every day, often without realising this contributes to approximately 42 million tons of toilet paper used annually around the world. To support this astronomical level of production, approximately 712 million trees, 1165 million tons of water and 78 million tons of oil are required globally, every year. 
But with the need for toilet paper not going away (at least not anytime soon), Aussie company Who Gives a Crap (WGAC) is leading the way in environmentally-friendly toilet paper, sourced from forest friendly material, either 100 percent recycled waste paper or made from bamboo fibres. 
Designers wanted to emphasise the prominence of bamboo for WGAC by reimagining the logo to incorporate bamboo imagery, while also softening the colour tones to emphasise the naturally sourced nature of the products. 
Designer: Metamorphis Design.
Future Super
Awarded 'Best For The World' status by B Corp, Future Super's investment strategy avoids environmentally harmful investments and uses the power of money to invest in climate solutions. The redesigned logo draws on circular imagery to symbolise the circular economy and the power of financial responsibility in achieving this economic transition. The contrast of a dark background also aims to illustrate the prominence of sustainability in Future Super's mission. 
The average Australian's investments comprise 31 percent of their carbon footprint, meaning switching to a carbon-neutral fund may be the single largest contribution to the planet one could make. The instantly recognisable recycling symbol features prominently in the reimagined logo, fostering immediate recognition of environmentally-conscious investment.  
Designer: bojboga.
Slyp
Receipts are a necessary part of the purchasing experience, but paper receipts are not just inconvenient, they also contain harmful chemicals, with 93 percent of all receipts printed in Australia coated with Bisphenol-A (BPA) and Bisphenol S (BPS).
Fast-growing Aussie fintech Slyp is building a better future for Australia by eliminating toxic chemicals and paper waste from the customer journey. The startup is doing away with physical receipts altogether and taking receipts digital – making life easier for Aussies and supporting sustainability at the same time. 
With approximately 1.5 million trees being destroyed to create paper receipts annually, the designer transformed the receipt outline in the original Slyp logo into a flowing leaf to represent the millions of trees being saved through digital receipts.
As we move ahead following Earth Day, BrandCrowd is urging companies to put their money where their mouth is and take immediate action on their SDGs. Companies like Bank Australia, Atlassian, WGAC, Future Super and Slyp prove there is nothing stopping companies from using renewable energy or renewable materials now, and not as a distant goal for 2030 or beyond.  
Designer: bojboga.
Clancy Clarke is head of marketing and analytics at DesignCrowd and BrandCrowd,